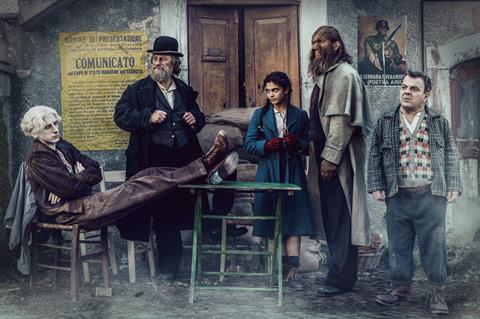 Screen can unveil a first look at They Call Me Jeeg director Gabriele Mainetti's next film, Freaks Out.
Currently shooting, the €9m production is from Lucky Red and Mainetti's own Goon Films together with Rai Cinema, in coproduction with Belgian company GapBusters.
Rai Com and True Colours began sales on the project at the recent Cannes Film Festival market.
Mainetti wrote the Freaks Out screenplay with his They Call Me Jeeg co-writer Nicola Guaglianone. The film tells the story of four friends in Rome during the Second World War. They work in a circus and when the owner, who is like a father to the group, disappears, they are left to wander the city at war. They Call Me Jeeg star Claudio Santamaria is among the cast.
Mainetti's debut They Call Me Jeeg premiered at the 2015 Rome Film Festival and went on to gross €5m at the Italian box office and win seven David di Donatello Awards including Best Actor, Best Actress, Best First Time Director and Best Producer. It also secured a US distribution deal.