With the CineLink industry programme in full swing at the Sarajevo Film Festival, Screen profiles five producers from the region with an international outlook.
Jelena Angelovski (Serbia/Montenegro)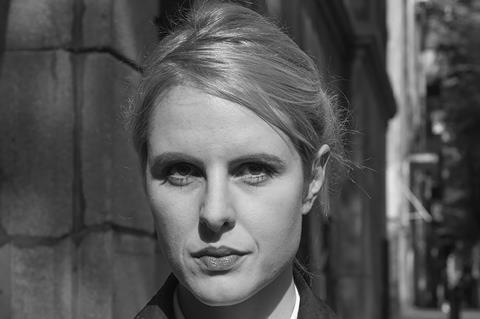 Serbian-born actress and producer Angelovski began to make her mark internationally when she produced Tamara Drakulić's feature debut Wind through her Belgrade-based Monkey Production in 2016. It played at various international festivals including Torino and Goteborg.
Angelovski followed it up with two freelance projects: Ivan Salatić's 2018 Venice Critics Week entry You Have the Night. made through Podgorica-based Meander Film, and Jelena Maksimović's Taurunum Boy, made through the Serbian company EFNM which world-premiered at Prizren Dokufest in 2018 before winning a special mention at ZagrebDox in 2019.
She is now at CineLink's Docu Rough Cut Boutique with Drakulić's poetic documentary In Praise Of Love, about two young lovers in a Mexican village. Another feature documentary, Everyone Is Looking For What They Don't Have by Stefan Malešević, whose Mamonga had its world premiere at this year's Karlovy Vary, is in development, along with Salatić's second fiction feature Melting Of The Ruler.
Montenegrin director Dušan Kasalica's feature debut The Elegy of Laurel, which took part in Berlinale ScriptStation and CineLink, is in post-production.
Anamaria Antoci (Romania)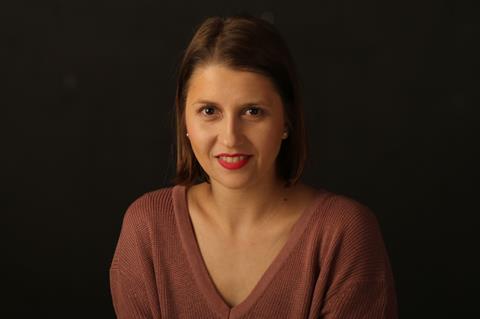 Antoci started off in the industry by joining 4 Proof Film production company in 2012, and founded her own company Tangaj Production five years later. Her credits include Adrian Sitaru's Illegitimate, which won the CICAE Award at the Berlinale Forum 2016, and The Fixer, which played at Toronto the same year. Hadrian Marcu's A Decent Man (San Sebastian 2018) and the co-production Saf by the Turkish director Ali Vatansever (Toronto 2018). She also served as associate producer on Berlinale 2018 Golden Bear winner Touch Me Not.
Antoci is presenting two projects at CineLink this year: Andra Tarara's documentary Us Against Ourselves in Ji.hlava IDFF's Docu Talents from the East selection, and Andrei Tanase's Victus at the Co-production Market. The latter, a co-production with Czech Republic's Krutart, is a story of a 30- year old zoo employee who causes a tiger to escape after she witnesses her husband cheating on her.
She also served as delegate producer on Cristi Puiu's upcoming Malmkrog and as the producer on Dan Chișu's The Gendarme.
Vasilis Chrysanthopoulos (Greece)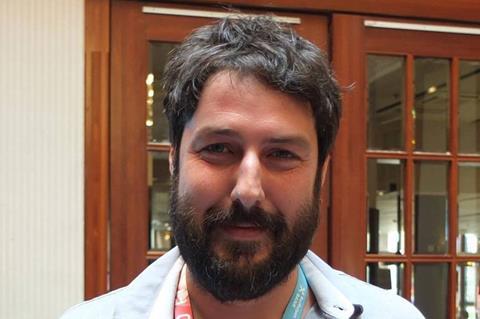 Chrysanthopoulos is the co-founder and lead producer of production outfit Plays2Place, through which he produced Alexandros Avranas' award-winning Miss Violence in 2013.
He is at the CineLink Co-production Market with Mignon by writer-director Sofia Georgovassili, a psychological thriller based on true events, about a two girls' unexpected power games set in an Athens department store. It is a co-production with Romania's Luna Film, developed through TorinoFilmLab's Script Lab and Oxbelly Screenwriters and Directors Lab, and Chrysanthopoulos took the project to the Thessaloniki and Cluj co-production markets.
Chrysanthopoulos is also working on Aristotelis Maragkos' drama Ark (developed through Locarno Filmmakers Academy and MFI Scrpit2Film Workshops and showcased at the Sarajevo Talent Lab and Thessaloniki Crossroads Co-production Market), crime dramas Omerta by Kostas Gerampinis and Vigil by Dmitris Gkotsis, as well as fiction features Retiro by Elina Fessa and The Gospel According to Kimon by Neritan Zinxhiria. The Greek producer is also developing the crime drama series 10 Bullets, developed at MIDPOINT, created by Kostas Gerampinis and co-produced with Serbia's BaBoon Production.
Katya Trichkova (Bulgaria)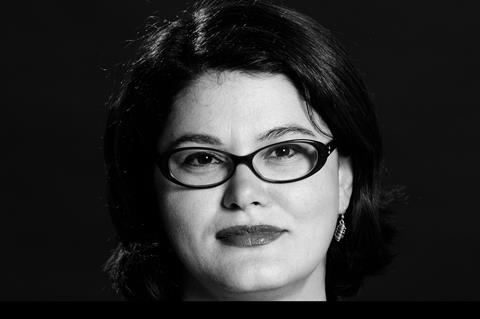 Trichkova works both through her company Contrast Films and as a freelancer for other companies including Stephan Komandarev's Argo Film. She is at Sarajevo this year in three roles: she produced Komandarev's Rounds, world-premiering in the competition, and has two projects at CineLink.
The producer is at Works in Progress with Svetislav Draganov's fiction feature Waterfall CEO (working title), on which she is working through Cineaste Maudit, a co-production with Romania that has received funding from both countries. The drama about a documentary filmmaker who forsakes his family for his career was developed through ScriptEast programme.
Trichkova is bringing Petya Nackova's documentary feature Legacyto Docu Rough Cut Boutique. It received the HBO Adria award for project development at ZagrebDox Pro in 2016, and follows a family which has to separate due to a treatment abroad for the mother's illness.
Trichkova's previous credits include two Cannes Un Certain Regard titles, both of which later won prizes at Sarajevo: Komandarev's Directions (2017) and Romanian director Bogdan Mirica's Dogs (2016).
Rok Sečen (Slovenia)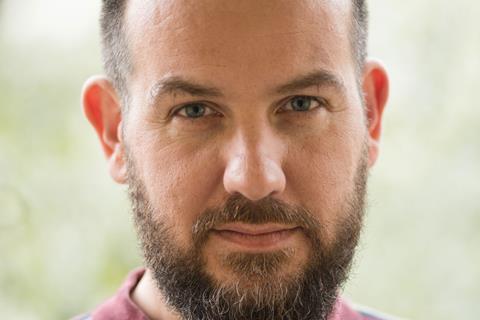 Through his company Monoo, Sečen produced two films directed by Sonja Prosenc, both of which screened at Karlovy Vary: The Tree was in East of the West competition in 2014, and History Of Love, a co-production between Slovenia, Italy and Norway, which world-premiered in the official competition at the Czech festival in 2018.
A graduate of EAVE and MIDPOINT and participant of EFP's Producers on the Move, Sečen is now developing two new features: dark comedy drama Redemption by Prosenc and light family drama 17 Moments Of Summer Light, penned by Greek writer Despina Ladi and co-directed by Prosenc and writer-cinematographer Mitja Ličen, who lensed this year's Sarajevo opening film The Son.