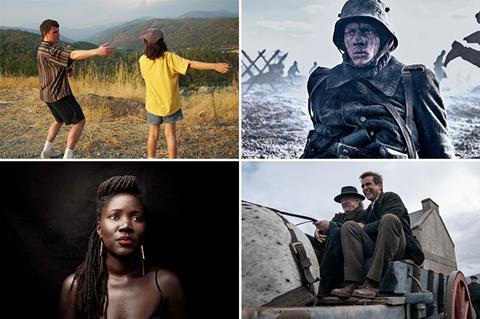 The final nominations will be announced on January 19, and the Bafta Film Awards will take place on February 19.
All Quiet On The Western Front lands with a bang
Edward Berger's First World War drama All Quiet On The Western Front is a surprise success on the longlists, included more times than any other film (The Banshees Of Inisherin is second with 14 longlist nods). The Netflix production has been represented in every category for which it was eligible, including best film, film not in English language, director for Berger, and unexpected spots for lead actor Felix Kammerer and supporting actor Albrecht Schuch. Its inclusion in all nine technical categories is less of a shock, following widespread praise for cinematography, score and production design among other elements.
This is a stellar result for Netflix, which will now look to push the film beyond the 'not in English language' section, both at Bafta and further afield. With a clear genre, a well-known source material (Erich Maria Remarque's 1928 novel) and an increasing openness to non-English-language cinema among voters, All Quiet… may now become a key player throughout the awards season. The film was not eligible in animated, documentary, British or shorts categories and, with male characters occupying the vast majority of its screen time, was not really in consideration for the female performance categories.
Women underrepresented in key categories. Again.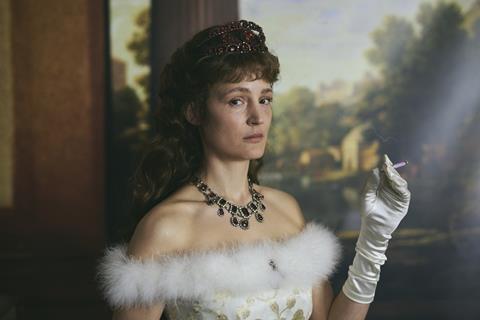 Just one female director has been named in the best film category longlist out of a possible 10 slots – Charlotte Wells for Aftersun.
Last year, this category was won by Jane Campion's The Power Of The Dog. While the numbers of films longlisted in this section has reduced this year from 15 to 10, it still represents a fall from 2022 and 2021, which both featured three female directors. This means 10% female representation this year, vs 20% in the previous two years. It is a category that is also almost entirely lacking in racial diversity – the single non-white filmmaker is Daniel Kwan, who is of Chinese heritage, and co-directed Everything Everywhere All At Once alongside Daniel Scheinert.
Similarly, in the films not in the English language category, only one female director has made the list out of a possible 10 – Austria's Marie Kreutzer for Corsage. Carla Simón's Berlin Golden Bear winner Alcarràs and Venice jury prize winner Saint Omer from Alice Diop are the big omissions here. Saint Omer has made the international feature Oscars shortlist. Last year, four women were listed in this category out of a possible 15, and three in 2021. (Kreutzer, Diop and Wells have all been included on the 16-strong director longlist, in which juries play a role and which is gender-balanced – see 'Longlisting Juries' below.)
The situation is brighter in the outstanding British film category, in which six female-directed films have made the cut – Wells' Aftersun, Georgia Oakley's Blue Jean, Frances O'Connor's Emily, Sophie Hyde's Good Luck To You, Leo Grande, Laure de Clermont-Tonnerre's Lady Chatterley's Lover and Sally El Hosaini's The Swimmers – out of a possible 15. Last year, just four were longlisted out of a list of 20.
As per 2022, there is a strong turnout in outstanding British debut, in which seven out of the 10 titles are female-directed, an exact match for last year's figure.
In the acting categories, it is worth noting that none of the strong female performances in Sarah Polley's Women Talking have been longlisted, with Rooney Mara, Jessie Buckley and Claire Foy all missing out. With no small amount of irony, it is Ben Whishaw who represents the Women Talking cast on the supporting actor list.
Overall, Women Talking secured four spots on the longlist while Maria Schrader's She Said snagged three. Polley and Schrader were both longlisted for the director and adapted screenplay longlists, while She Said's third spot came for Carey Mulligan in supporting actress and Women Talking landed its additional nod in score.
In the animated film category, only one female director made the longlist of eight – Domee Shi for Pixar's Turning Red – while the documentary longlist, which is made up of 10 titles, features four women filmmakers: Sara Dosa for Fire Of Love (also included on the director list), Laura Poitras for All The Beauty And The Bloodshed, Kim Hopkins for A Bunch Of Amateurs and Dayna Goldfine, co-director with Daniel Geller on Hallelujah: Leonard Cohen, A Journey, A Song.
Longlisting juries have discernible impact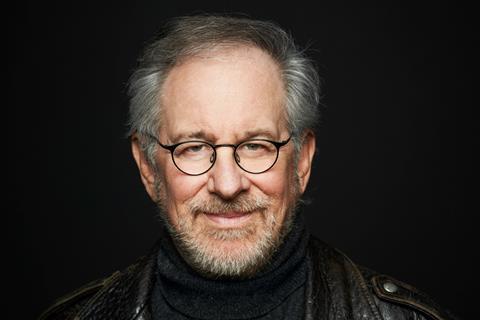 The longlist for director shows notable disparities with the film list. This reflects three main factors: first, and most obviously, Bafta's gender parity for the director longlist; second, variances in taste between the director chapter and all voters; and finally, the impact of the longlisting jury, which augments the top choices of the director chapter.
These factors collide so that three of the men who directed titles longlisted for best film – Steven Spielberg for The Fabelmans, Ruben Ostlund for Triangle Of Sadness and Oliver Hermanus for Living – have been omitted for director. In their place, for the men, come Decision To Leave's Park Chan-wook and The Quiet Girl's Colm Bairead.
In each of the four performance categories, the top seven choices of the acting chapter are longlisted, with the jury then selecting three further names from those ranked 8 to 15. Historically, since the introduction of the longlisting jury for the 2021 awards, it's assumed that this jury has been responsible for rounding out the longlists with greater intersectional diversity.
This time, the longlisted actresses show a greater diversity than the men – and include Naomi Ackie, Viola Davis, Danielle Deadwyler, Angela Bassett, Lashana Lynch and Janelle Monae, who are all Black, plus Asian trio Michelle Yeoh, Hong Chau and Dolly De Leon, and also Cuba's Ana de Armas. The equivalent longlists for the men include Black British actors Daniel Kaluuya and Micheal Ward, Ireland's Daryl McCormack, who has mixed heritage, and Vietnamese-American actor Ke Huy Quan. Emancipation star Will Smith did not make the leading actor longlist.
International titles break out… but some bigger names missing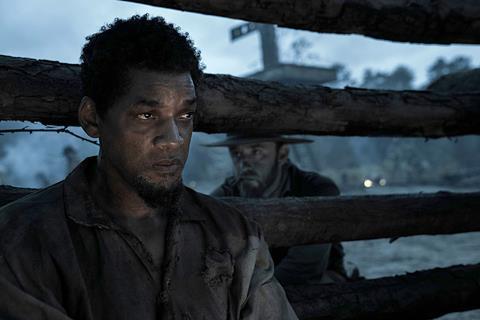 Indeed, Apple TV+'s Emancipation failed to gain traction with juries and voters, receiving just one spot on the longlist – for make-up and hair – suggesting that Smith is still in the doghouse with Bafta members following his violent assault on Oscar host Chris Rock at last year's ceremony.
A more suprising omission is Spielberg from the best director list despite five other longlist spots for The Fabelmans including best film and original screenplay (which he co-wrote with Tony Kushner).
As noted above, also omitted from the best director list are South African filmmaker Hermanus and Sweden's Ostlund, although their respective films, Living and Triangle Of Sadness, are on the best film list, and feature strongly across the lists especially in the acting categories (both also made the casting longlist).
Despite their omissions, however, five of the 16 best director slots have been taken by directors not working in the English language, with Berger, Diop and Kreutzer joined by South Korea's Park and Ireland's Bairéad.
Also breaking out is Romain Gavras's French drama Athena, which managed to secure a slot on the cinematography list despite not being longlisted in the film not in the English-language category (the former is a chapter vote, the latter decided by opt-in chapter).
Other notable omissions from the film not in English language list include Alcarras and Saint Omer – the former last year's Berlin Golden Bear winner, the latter France's Oscar entry – as well as Pakistan's much-discussed Joyland and Lunana: A Yak In The Classroom. Despite earning a 2022 Oscar nomination (but only becoming eligible for Bafta's 2023 awards), it fell at the first hurdle.
In the acting categories, as well as the Women Talking omissions, Paul Dano (The Fabelmans), Stephanie Hsu (Everything Everywhere All At Once), Olivia Colman (Empire Of Light) and Margot Robbie (Babylon) all failed to make the cut. Also missing is Vicky Krieps, whose turn in Corsage has been one of the most widely praised performances of the year, winning her best actress at the recent European Film Awards among other plaudits.
While it's becoming a regular feature for international features to be peppered throughout the Bafta longlists beyond the non English-language category (see Flee, Drive My Car, The Hand Of God, The Worst Person In The World, Petite Maman and Titane last year), no foreign-language title actually went on to win a Bafta outside that category in 2022.
This year, the odds may be more favourable, now that Germany's All Quiet On The Western Front has rocketed onto 15 longlists (see entry above).
British categories throw few surprises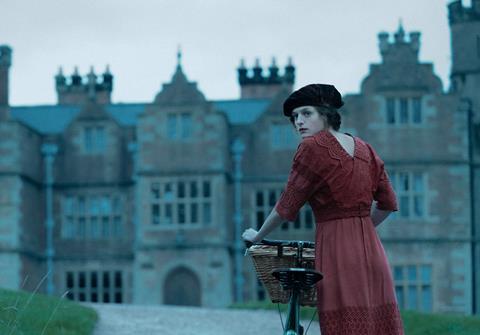 The longlist for outstanding British film contains – and omits – little that would constitute a major snub or surprise.
As expected, the likes of The Banshees Of Inisherin, Living, Empire Of Light and The Wonder, all from seasoned male directors, rub shoulders with acclaimed female newcomer-directed indies Aftersun and Blue Jean. Titles that were perhaps less certain to appear on the longlist – but did so – include Lady Chatterley's Lover, See How They Run, The Lost King, Roald Dahl's Matilda The Musical and The Swimmers.
The makers of Brian And Charles will be pleased to see the film included – especially since it didn't make Bafta's outstanding British debut list. Conversely, a miss for The Son, following success for The Father from the same creative team, will be a disappointment in that quarter.
Mark Jenkin's Bait won outstanding British debut and was nominated for best British film in 2020, but his follow-up Enys Men is a no-show this time around. Two high-profile British films from non-UK directors – Lena Dunham's Catherine Called Birdy and Agnieszka Smoczynska's The Silent Twins – are likewise not on the outstanding British film longlist.
Aftersun, with eight longlist inclusions, emerges from this process in a good place. The question now is where momentum will carry it. Two years ago, Rocks earned eight Bafta Film Award nominations, winning only for casting and rising star. Can Aftersun do better, and achieve some wins in major categories?