Berlinale Golden Bear winner picked up by territories throughout Europe.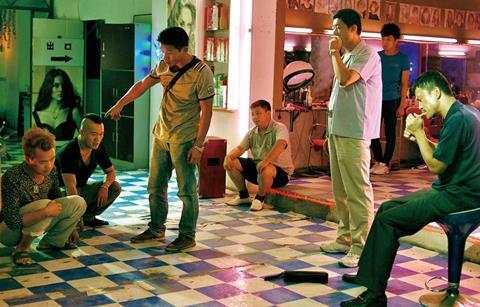 Fortissimo Films has completed further sales deals for Black Coal, Thin Ice, which picked up Golden and Silver Bears at this year's Berlin International Film Festival.
Germany indie distributor Weltkino has acquired the film for Germany, Austria and German speaking Switzerland, while further deals were secured for Italy (Movies Inspired); Greece (Seven Films); and Turkey (Yeni Bir). Emphasis has picked up global airline rights.
These are on top of a number of previously announced sales including Hong Kong, where Edko releases theatrically on May 15, and France where Memento Films releases in early June.
Directed by Diao Yinan, the film tells the story of Zhang (Liao Fan) a former detective who, while investigating a series of murders, falls in love with a mysterious woman (Gwei Lun Mei) with a link to all the victims.
Fortissimo's Hong Kong genre hit Rigor Mortis, which will have a multi-city North American theatrical release in early June thru WellGo, was licensed to Metrodome for the UK with a theatrical release planned this autumn.
The film recently took the Silver Raven Prize at the Brussels International Film Festival, and was chosen as the Best Asian Film by the 2014 Singapore Entertainment Awards.
Ira Sachs' Love Is Strange has continued to secure sales in advance of its North American release this autumn by Sony Picture Classics with Fortissimo closing additional sales with Mexico (Cinema Nueva Era) and HBO Latin America for first run pay TV throughout the region.
HBO Latin America also acquired upcoming Fortissimo titles, Ghadi, which will receive it market premiere in Cannes; and current Netherlands box office hit Accused (Lucia De B), which will have its festival premiere later this year. HBO has also acquired Tsai Ming Liang's previous Cannes Competition title, Face.
In addition, Zeitgeist Films is to release Siddharth, from Canadian director Richie Mehta, in the US later this year. After taking home the Best Picture Award at last month's Beijing International Film Festival, and the Best Film Award at Belgium's MOOOV Festival, it also won the Audience Award at the Los Angeles Indian Film Festival in April.