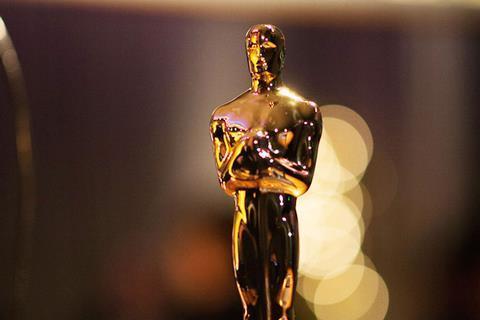 Director-screenwriters Florian Zeller and Julie Delpy have been named as new members of the selection committee for France's 2022 best international film Oscar submission.
Both arrive in the committee with strong Academy Awards track records.
Zeller's drama The Father was nominated in six categories last year and he went on to win best adapted screenplay with Christopher Hampton, while its star Anthony Hopkins clinched best actor.
Delpy has been nominated twice in the best adapted screenplay category for Before Midnight in 2014, with Richard Linklater and Ethan Hawke; and Before Sunset, again with Linklater, Hawke and also Kim Krizan.
Other new members include former WarnerMedia senior executive Iris Knobloch and producer Alain Goldman, who produced Oliver Dahan's Edith Piaf bio-pic La Vie En Rose for which Marion Cotillard won best actress in 2008.
The committee also includes sales agents, Memento International CEO Emilie Georges and Grégory Chambet, the co-founding head of WTFilms.
They join permanent, institutional members, Cannes Film Festival director Thierry Frémaux, Unifrance president Serge Toubiana and Véronique Cayla, the respected former CNC and Arte head, who is now involved in rebooting France's César Academdy as its co-president.
France's National Cinema Centre (CNC) revealed the composition of the committee on Thursday, following culture minister Roselyne Bachelot-Narquin signing off of the nominations suggested by CNC president Dominique Boutonnat.
The committee will hold its first meeting on October 7 to pre-select a shortlist of potential submissions. The producers and sales agents of the pre-selected films will then be "auditioned" by the committee on October 12, ahead of a final choice.
France regularly makes it into the final nominee long and shortlists in the best international picture category, most recently with Ladj Ly's debut picture Les Misérables in 2020. It has not triumphed in the category since 1993 with Régis Wargnier's Indochine, although Michel Hazanavicius' black-and-white silent film The Artist won best film in 2012.
Potential candidates this year include Julia Ducournau's Cannes Palme d'Or winner Titane and Audrey Diwan's recent Venice Golden Lion winner Happening.
Wild Bunch Distribution was scheduled to release 1960s illegal abortion drama Happening in France in February, 2022 but following its Venice victory, it has moved the theatrical launch forward to November 24. This has fuelled speculation of an Oscar push.
Another less edgy submission could be Xavier Gianoli's Honoré de Balzac adaptation Lost Illusions, which proved a crowd-pleaser when it also world premiered in Competition in Venice earlier this month. Gaumont is due to release the film in France on October 22.
The 94th Academy Awards will take place on March 27, 2022 at the Dolby Theatre in Los Angeles.