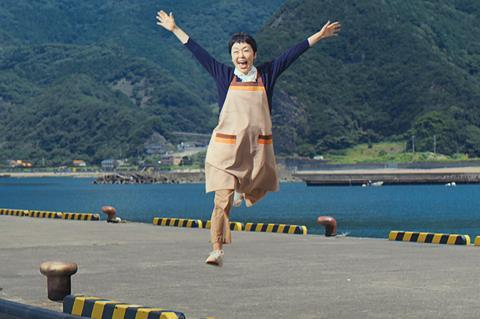 Japan's Free Stone Productions has closed a brace of deals on upcoming romantic drama Tsuyukusa from veteran director Hideyuki Hirayama.
The feature has been sold to South Korea (Jinjin Pictures) and Taiwan (Sky Digi Entertainment) ahead of Hong Kong's Filmart Online, where Free Stone will present the film as part of its slate this week.
Hirayama is known for directing features such as Turn and Begging For Love, which was Japan's submission for the best foreign language film Oscar in 1998 and won the Japanese Academy Film Prize for best film and best director.
Tsuyukusa stars Satomi Kobayashi (Kamome Diner) and Yutaka Matsushige in a story about a woman whose car is hit by a meteorite. Believing this stroke of bad luck is destined to be followed by a good one, she becomes intrigued when a man from Tokyo moves to her small town and the two bond over tragedies they have both experienced.
Produced by Asahi Newspaper and Toei Video, the film is completed and set for release on April 29 in Japan by local distributor Tokyo Theatre.
Free Stone Productions has also picked up international rights to the freshly completed Yes, I Can't Swim, which is making its market premiere at Filmart.
Directed by Kensaku Watanabe, the film is based on the novel of the same title by Hidemine Takahashi, published by Shinchosha. It follows a philosophy professor who cannot swim due to a past trauma but attempts to overcome his fear of water after meeting a swimming teacher.
Starring Hiroki Hasegawa (Why Don't You Play In Hell?) and Haruka Ayase (Umimachi Diary), the film is produced by Kahou Son at Little More Co., whose credits include Nobuhiro Doi's hit romantic drama We Made A Beautiful Bouquet (aka I Fell In Love Like A Flower Bouquet).
Distributed locally by Tokyo Theatre, Yes, I Can't Swim is set for a June release in Japan.