EXCLUSIVE: Channel 4 sitcom Fresh Meat is set to be adapted for the big screen, according to co-creator Sam Bain.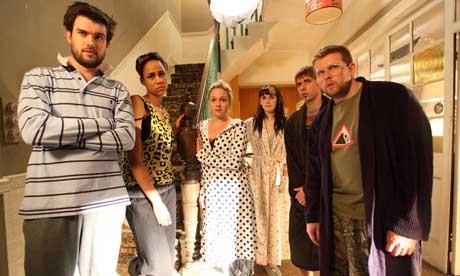 Bain, who created the student sitcom with Jesse Armstrong, revealed details at industry event "Square Eyes" in London this week.
"We have been having chats about a Fresh Meat film and we're working on a couple of ideas," he said.
"The challenge with a film – and we're wrestling with this at the moment so we don't have any answers – is that you want it to be bigger but you also don't want to destroy the essence of the show you've created.
For full production information
"The Inbetweeners and In the Loop are good examples of characters going on holiday so that is one option we're looking at. But we don't want it to feel like they've stopped being the characters from Fresh Meat so it's a difficult balance to get right."
A third series is currently in production and set for broadcast later this year. The cast includes Zawe Ashton, Greg McHugh, Kimberley Nixon, Charlotte Ritchie, Jack Whitehall and Joe Thomas, who also starred in The Inbetweeners.
There are also plans for a spin-off show that will follow the female students as they graduate and move to London.
Bain also said that a movie version flatshare comedy Peep Show was also being discussed but that a Fresh Meat film was more likely to happen first.
Inbetweeners effect
Big screen adaptations are currently proving commercially attractive following the success of The Inbetweeners Movie.
The teen comedy made $67m (£45m) at the UK box office in 2011 and raked in a further $20m when it rolled out internationally.
In the Loop, taking characters from BBC political satire The Thick of It to Washington, made $8.5m when it was released in 2009.
A film based on UK comedy character Alan Partridge is in production and US TV series Entourage and Arrested Development are both getting movie adaptations.
Other projects
Bain's previous film experience includes terrorism comedy-drama Four Lions, co-written with Armstrong and director Chris Morris, and comedy Magicians, also co-written with Armstrong and starring Peep Show actors David Mitchell and Robert Webb.
Bain also revealed that he is also "developing a movie in LA at the moment, but it's early days," adding: "I've done a lot of TV and I really love it but it's good to have different challenges."
Both Fresh Meat and Peep Show, which has run for eight series since its launch in 2003, are made by Objective Productions.
A spokesperson for Objective said: "Plans for a movie version of Fresh Meat are under discussion but they're still at a very early stage.
"Peep Show has already been commissioned for a ninth Channel 4 series so currently any suggestion of a movie is purely speculative.
"But it's possible both projects could come to fruition sometime in the future, in which case we would be delighted. "