Wayne Marc Godfrey, the co-founder and co-CEO of finance and production outfit The Fyzz Facility, has departed the London-based company.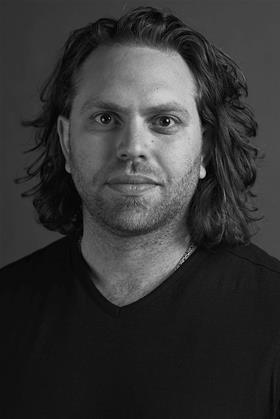 As of May, Godfrey ceased to be a director of the company that he co-founded in 2008 with Robert Jones. He has now also left as co-CEO.
Speaking to Screen, Godfrey confirmed that he had resigned from the company on May 11 and he remained a shareholder, though he was unable to disclose further details at this point.
He said that he "did not want to jump straight back in" to his next venture but does "have some ideas".
In an emailed correspondence, Godfrey called it an "extremely difficult" and "regrettable" decision.
During his ten years at The Fyzz, Godfrey amassed producer credits on projects such as Jackie Chan-starring blockbuster The Foreigner and Bafta-nominated UK indie production The Survivalist. His credits as an executive producer include Taylor Sheridan's Wind River, Martin Scorsese's Silence and genre feature 47 Metres Down.
The Fyzz works across a range of finance including development, bridging, senior debt, tax credit and GAP funding. In the last ten years, the company has invested close to $300m. It has an LA office and in the past year also launched a TV arm.
The Fyzz confirmed to Screen that Godfrey had resigned from the company.
A statement from the company read: "Following a banner year with substantial growth in its film lending operations, and hits such as 47 metres Down and Strangers: Prey At Night, Wayne Marc Godfrey has stepped down as director of the Fyzz companies.
"While he is no longer an employee, he remains a shareholder. The company is looking forward to the forthcoming releases of its current inhouse productions and investments, including Destination Wedding this August, A Private War, which has been dated for an awards season release in November, and to principal photography on Dee Rees' upcoming The Last Thing He Wanted for Netflix."
Fellow Fyzz co-founder Robert Jones remains at the company as CEO.