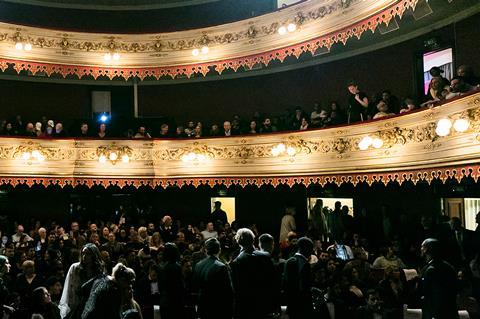 Sweden's Göteborg Film Festival will go digital for its 2021 edition, after initially being set as a physical event with a parallel online programme.
The move is in response to the increased spread of Covid-19, according to the festival organisers. Sweden, which never imposed a national lockdown, has seen a spike of infections this month.
It will run January 29 - February 8, with the online programme featuring 50 new feature and short films as well as talks and filmmaker Q&As.
The industry programme, including the Nordic Film Market (Feb 4 – 6), TV Drama Vision (Feb 3-4) and the Nostradamus report (Feb 4), will be presented via an online platform, alongside, potentially, scaled-down physical iterations. Goteborg head of industry Cia Edström said: "If restrictions allow and we can guarantee a safe environment, we will announce a limited on-site TV Drama Vision and Nordic Film Market."
Goteborg is the latest major 2021 film festival to change plans in response to the continued prevalence of Covid-19. International Film Festival Rotterdam (IFFR), which runs in February, has switched to a multi-part format with a second audience-facing event in the summer, whilst Sundance will take place mostly online with limited screenings in Park City as well as other American cities.
Meanwhile, organisers of the Berlin Film Festival told Screen earlier this month that it is still "too early" to make a decision about going ahead as a physical event.
Accreditations for Goteborg will open December 3, with the full festival programme set to be unveiled on January 12.