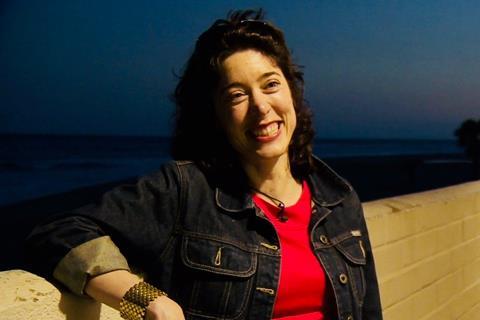 Cheetah, the upcoming conservation thriller produced by Gareth Ellis-Unwin, has attached British-Iranian filmmaker Roxana Vilk to direct the film.
The film will shoot early next year. It recently completed a successful financing campaign via online crowdfunding platform Kickstarter, raising over £80,000.
The script has been written by playwright and conservationist Ric Edelman. Inspired by true events, the dramatic thriller follows a poacher turned conservationist who fights to protect the rare Asiatic Cheetah, of which fewer than 50 remain in the deserts of Iran.
"We want to make sure we're telling a contemporary Iranian story that pushes our Iranian female characters to the forefront," said Vilk, "but also to reflect the changing landscape for the cheetah itself – the environment and indigenous culture around it."
Ellis-Unwin is producing the film through his UK firm Bedlam Film Productions; he is partnering with environmental and arts organisation Outstanding.Global, and the project has received guidance and support from experts at the Zoological Society of London and the Cheetah Conservation Fund. Nigel Hughes executive produces for Outstanding.Global.
The film will be a sustainable and eco-aware production, employing local cast and crew when filming gets underway. It aims to meet and exceed the Albert Sustainable Production certification – a measure for increasing action against climate change in the film and TV industry.
"We recognised early on that you can't make a story about conservation and sustainability unless you're holding yourself to those high standards," said Ellis-Unwin. "Whilst our story is specifically about the Asiatic Cheetah, it becomes a bigger metaphor for animal life all over the globe, and how the bringing together nature and human nature is really important in terms of conservation."
The production is also developing an educational companion piece with the film for in-school learning about conservation, made for a global audience.
Ellis-Unwin won multiple awards including the Oscar and Bafta for best picture for producing The King's Speech. He is also currently head of film and animation at UK skills organisation ScreenSkills.
Vilk is a multi-disciplinary artist working across film, TV, music and live performance, who has made work for the BBC, MTV, and the British Council. Her shorts include 2019's Human Again and 2017's I Just Disappeared Into You. Cheetah will be her feature directorial debut.