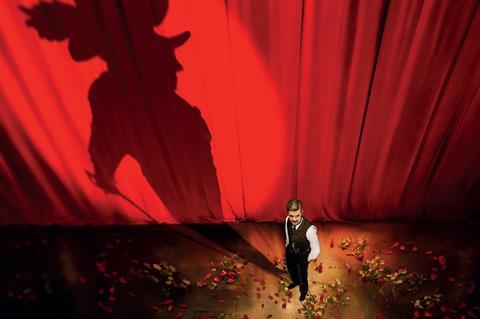 Gaumont has announced a raft of deals on Alexis Michalik's period comedy-drama Edmond, reimagining the colourful world and events surrounding the writing of the play Cyrano de Bergerac by Edmond Rostand in 1897.
The film has sold to Austria (Prokino/Filmladen), Belgium and the Netherlands (Athena), Germany (Prokino), Denmark, Finland and Norway (Studio S Entertainment/Another World), Sweden (Studio S Entertainment/Njuta), Greece (Odeon), Italy (Officine Ubu), Portugal (Cinemundo), Spain (A Contracorriente), Switzerland (Impuls), the Balkans (Dexin Film) and Romania (Independenta).
It has also been picked up for Russia (Raketa), Australia and New Zealand (The Backlot Studios), Canada (A-Z Films), China (Red Apollo), Japan (Kino), Brazil (Mares Filmes), Israel (Nachshon) and the Middle East (Four Star). A US deal is also under negotiation.
The feature – which is adapted from Michalik's award-winning, hit play – drew 247,500 spectators during its first week on release in France by Gaumont Distribution, beginning Jan 9, to come in fourth at the box office.
"It's doing well thanks to word of mouth and strong positive feedback," said Cécile Gaget, Gaumont head of International Production and Distribution.
Gaumont will screen the film at the Unifrance Rendez-vous with French Cinema (Jan 17-21).
It will also launch sales on Philippe Guillard's comedy Pappy Sitter. Gérard Lanvin and Olivier Marchal co-star as two grandfathers – one uptight and strict, the other eccentric and wild – who are left in sole charge of their grand-daughter under the same roof when her parents go off on a cruise. The film is in post-production.
"It's a high concept comedy for a senior audience," says Gaget.
Other completed titles on Gaumont's Rendez-vous slate include alongside Ailo's Journey, No Filter, The Emperor Of Paris and The Mystery Of Henri Pick.