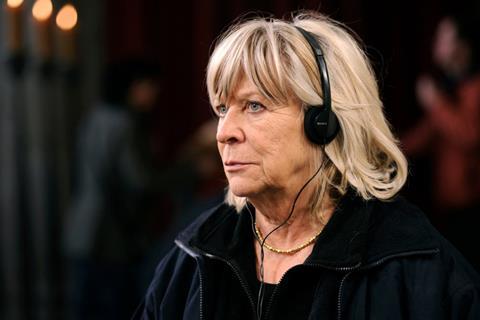 New projects by Komplizen Film, augenschein Filmproduktion, X Filme and Gaumont are among 16 films and TV series awarded a total of more than €9.6m ($11.5m) in production funding by North Rhine-Westphalia's regional film fund Film- und Medienstiftung NRW in its first funding session of 2021.
The largest single award to a feature, €1m ($1.19m), went to augenschein Filmproduktion's English-language survival drama The Dive, based on Swedish writer-director Joachim Hedén's Breaking Surface, which will be directed by Maximilian Erlenwein in Sardinia and Germany later this year.
Other film projects supported by the funding committee include writer-director Nicolette Krebitz's AEIOU – Das schnelle Alphabet, starring Sophie Rois and Milan Herms; Margarethe von Trotta's Bachmann & Frisch, about the relationship between writers Ingeborg Bachmann and Max Frisch and starring Vicky Krieps and Ronald Zehrfeld; Pia Marais' drama Transamazonia, with Esme Creed-Miles (Hanna) in the lead role; and Tilman Singer's mystery thriller Cuckoo.
Meanwhile, a total of €3.3m ($3.96m) was allocated to three high-end TV series projects which will be coming to the region for part of their shoots.
This includes €1.2m ($1.44m) for the fourth season of X Filme's internationally acclaimed series Babylon Berlin; €600k ($719k) for Die Wespe, produced by Gaumont's German production arm for the Sky; and €1.5m ($1.8m) for UFA Fiction's series Faking Hitler about the Hitler diaries hoax.
The annual budget of the Film- und Medienstiftung NRW is around €35m ($42m).