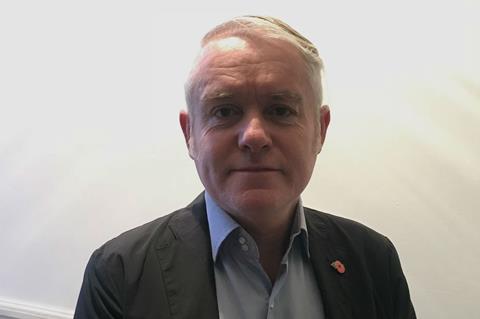 UK-based GFM Animation, the sister company to finance and sales outfit GFM Films, has hired a new head of production.
Sean Feeney has joined the animation-focused label, which GFM launched in November 2016. He arrives following eight years at Prime Focus World in London, where he set up and developed the company's animation division.
Feeney has also previously worked as a producer on series for Disney, Splash, M2/LEGO, Anima, Mattel, Hasbro and the BBC. He began his career as a runner at MPC before working at Jim Henson's Creature Shop and then Prime Focus World.
As GFM Animation's head of production, he will be responsible for overseeing all aspects of the company's development and production, liaising with third-party producers and production companies where GFM Animation is providing funding and sister company GFM Film Sales is handling distribution, marketing and sales.
GFM Animation currently has a slate of seven films, including its first two completed titles: Duck Duck Goose, which will have its premiere on March 9 in China through Wanda before rolling out across the UK on March 30 via Entertainment Film Distributors, and Here Comes The Grump, which commenced its theatrical distribution in Italy last weekend via M2 Pictures.
Duck Duck Goose's English-language voice cast features Stephen Fry and Zendaya, while Here Comes The Grump's voice cast features Lily Collins, Ian McShane and Toby Kebbell.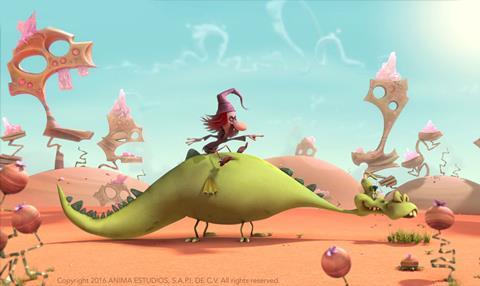 The company is now aiming to deliver between two and three features per year.
The news comes as annual animation industry event Cartoon Movie kicks off today (Feb 8) in Bordeaux. The next two days will see members of the European animation industry converge on the French city to showcase upcoming projects.
Guy Collins, founder of GFM Animation, commented: "We are delighted that Sean is joining our team. He brings with him a wealth of experience that we need to help take the company forward as a key provider of original, well-structured and produced independent high end animated movies. His arrival is perfect timing as our slate ramps up to meet the challenges and expectations of this very competitive sector of family entertainment. Sean's experience and skills are a perfect compliment to the existing team's creative, financial and distribution experience."
Feeney added: "GFM's Animation arm is in a unique position, as it is fully part of the main development and distribution process. We are able to guide financial planning and production planning right through to sales and distribution. This puts us in a unique position in the independent sector. Few other partners can offer such in depth knowledge, financial and production capability. With this in mind, we will be aggressively looking for new shows that demonstrate high production values and well prepared financial plans."