London-based sales outfit Kew Media Distribution has added six titles to its slate ahead of Cannes, including a feature documentary charting the making of the original Ghostbusters.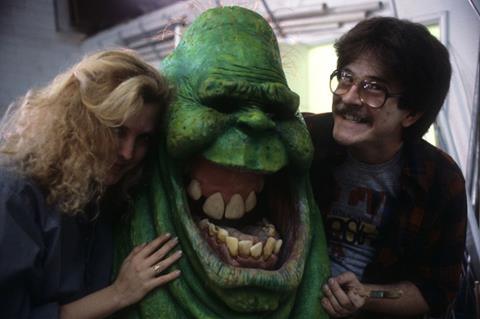 Cleanin' Up The Town: Remembering Ghostbusters features Dan Aykroyd, Harold Ramis, Ernie Hudson, Sigourney Weaver and Ivan Reitman, and recounts the story behind the cult 1984 comedy.
Anthony Bueno directs the feature doc, which was produced by Claire Bueno, Derek Osborn and Hank Starrs. It features 46 interviews with cast and crew alongside never-before-seen archive material. Kew holds worldwide rights.
Kew has also added rock and roll documentary The Quiet One, which chronicles the career of founding Rolling Stones member Bill Wyman, including footage shot by Wyman himself during his time with the band. Kew has taken global rights excluding North America.
The film premiered at Tribeca this year, but was pulled from its European premiere at Sheffield Doc/Fest for unconfirmed reasons.
Kew has also added two further titles: The Amazing Johnathan Documentary tells the story of meth-addicted magician The Amazing Johnathan. The film is directed by Ben Berman and produced by Russell Wayne Groves, Jacob Perlin, Amanda Marshall, and Miranda Bailey. It chronicles the decline and unlikely comeback of a uniquely deranged magician and premiered at Sundance earlier this year. Kew has worldwide rights excluding North America.
Deus is a sci-fi starring Claudia Black, David O'Hara and Phil Davis. Written and directed by Steve Stone, the film is a Goldfinch production financed with Bird Box Finance and produced by Alan Latham, Thomas Mattinson and Kit Monkman. Kew has worldwide rights.