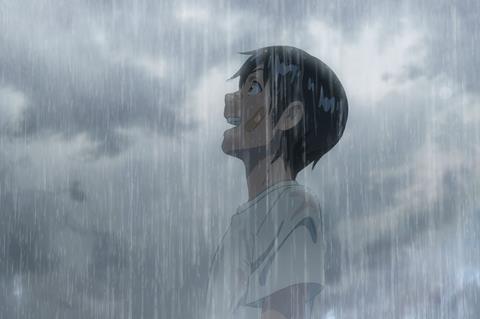 GKIDS has unveiled its latest Japanese anime acquisition, concluding a deal in Cannes for North American rights to Makoto Shinkai's follow-up to his box office smash Your Name., Weathering With You.
The distributor has set an awards-qualifying run in 2019 ahead of the theatrical release proper in early 2020 in both the original Japanese and a new English-language version.
Weathering With You follows a troubled high school student who runs away to Tokyo where he finds work on a remote island and eventually meets a girl who changes his outlook on life. Genki Kawamura produced.
GKIDS CEO Eric Beckman finalised the deal on the Croisette with Akihiro Takeda of worldwide rights-holder Toho on behalf of the filmmakers. The film will make its anticipated debut in Japan on July 19. Your Name. grossed $235m in Japan after it launched in August 2016.
Shinkai's credits include 5 Centimeters Per Second, Children Who Chase Lost Voices, and The Garden Of Words.
GKIDS has distributed The Secret Of Kells, A Cat In Paris, Chico & Rita, Ernest & Celestine, The Tale Of The Princess Kaguya, and Song Of The Sea, among others.