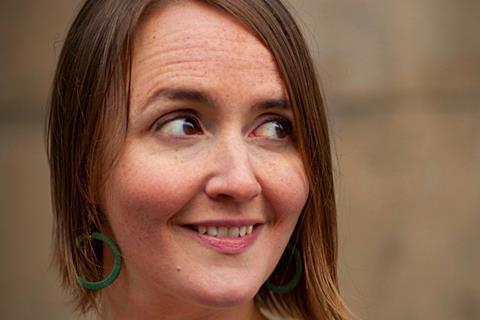 Transforming working conditions across the industry should offer financial, artistic, and efficiency benefits directly. That's one message in the 2022 Nostradamus report, launched in Cannes yesterday by the Göteborg Film Festival.
The ninth report, which is usually published each January, looks at the near-future of the audiovisual industries by talking to industry experts with analysis by author Johanna Koljonen. This year's report is entitled "Imagining a Sustainable Industry."
Questions posed by the report include "How can we build a long-term sustainable industry, taking into consideration financial, social as well as environmental perspectives? How do we create qualitative content that is relevant for broad audiences while also guaranteeing durable artistic and independent structures? What would it take to get there?"
Key findings include:
· In times of war, pandemic and climate crisis, film and its meeting places are needed more than ever.
The SVOD market may contract sooner than expected as middle-class households feel the economic squeeze. AVOD and FAST (free ad supported TV) growth may compensate for this to some degree.
Pressures on public investment in the media and arts are threatening the traditional European funding model, in part due to the rise of the global streamers. But these structures will be needed if and when the streamers step back. This challenge needs to be solved by the industry together.
All-rights deals can be a benefit for a producer but its long-term challenges include undermining growing catalogues of European IP locally.
A socially and financially sustainable production landscape needs a variety of funding models and more collaboration, as well as smarter use of data and more focus on audience.
With 90% of film and TV industry workers thinking their industry is a mentally healthy place to work, solving problems with workplace culture, health, and safety is an absolute prerequisite for solving challenges with capacity, diversity, and relevance.
The experts interviewed this year are Bero Beyer – CEO of the Netherlands Film Fund; Christian Bräuer – managing director of Yorck Kino Gruppe and president of CICAE, the International Confederation of Arthouse Cinemas; Michael Gubbins – consultant and journalist, SampoMedia; Johannes Jensen – head of scripted, Banijay Nordic; Josefine Tengblad – founder and producer, Nordic Drama Queens; Julie-Jeanne Régnault – secretary general of European Film Agency Directors Association (EFAD); Evan Shapiro – producer, Media Studies professor at NYU and Fordham University, unofficial cartographer of the Media Universe; and Kjartan Þór Þórðarson – CEO and executive producer, Sagafilm Nordic.
The presentation at Cannes Marche yesterday also included a panel with Tamara Tatishvili (head of Medici), Claus Ladegaard (CEO Danish Film Institute), Katarina Tomkova (producer, Kaleidoscope), and Anna Croneman (head of drama SVT), moderated by Camilla Larsson (head of Göteborg Film Fund).
The Nostradamus Project is founded and run by Göteborg Film Festival with support from lead partner Film i Väst and with additional support from Nordisk Film & TV Fond, Region Västra Götaland, Kulturakademin and Creative Europe/MEDIA.