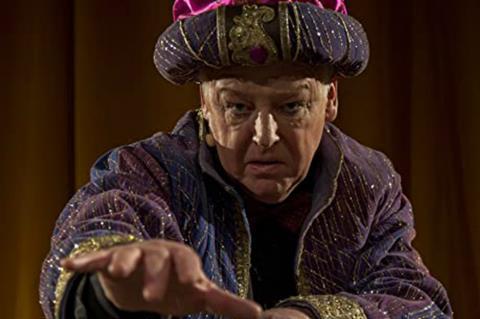 US distributor Gravitas Ventures has acquired two UK titles from German-based sales firm Media Luna for release in 2021.
The first is black comedy-thriller Sideshow, starring actor and TV presenter Les Dennis as a washed-up psychic who uses his old tricks when two inept criminals break into his home. Anthony Head, April Pearson and Nathan Clarke round out the cast of writer-director Adam Oldroyd's feature debut.
The film will have its world premiere at the Cairo International Film Festival in Egypt on Tuesday (December 8) with Oldroyd in attendance.
Gravitas has also acquired dark thriller The Ballad Of Billy McCrae, a character-driven noir set against the backdrop of industrial South Wales. The film was directed by Chris Crow and written by Philip Palmer, with David Hayman and Sianad Gregory leading the cast.
UK companies Cymru Films and Sterling Pictures produced both titles, alongside Perfect Sphere on Sideshow and IFL on Billy McCrae. Exact release dates have not yet been set but Gravitas is aiming for early next 2021on both.