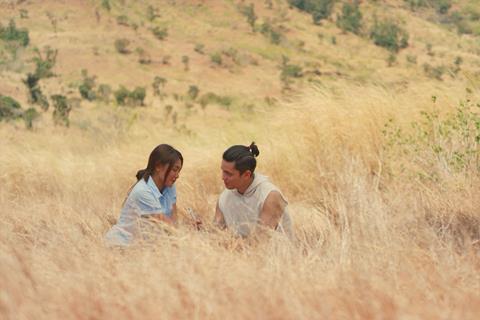 A consortium of industry veterans, including former Fox Asia executive Sunder Kimatrai and Front Row Filmed Entertainment's Gianluca Chakra, are launching Gulf Asia Entertainment to distribute Filipino and Southeast Asian content in the Middle East.
Also partners in the consortium are Vicente Del Rosario Jr, CEO of the Philippines Viva Entertainment; Shravan Shroff, former managing director of Indian exhibitor Fame India; and Anish Wadhwa, CEO of UAE-based distributor Home Screen Entertainment, which specialises in South Indian content.
Kimatrai was formerly executive vice president, Asia Pacific, of Twentieth Century Fox International, while Chakra is CEO of Dubai-based Front Row, which distributes content across the MENA region.
Through Front Row, Gulf Asia will theatrically release between 10-12 Filipino titles a year starting with romantic drama Never Not Love You, starring Nadine Lustre and Janes Reid, on April 19. The film opened in the Philippines last Wednesday and grossed $500,000 in its first four days of release.
The Filipino diaspora in the Middle East is the second largest in the world after the US, with a population of more than 2.5 million, including 1.2 million in Saudi Arabia and 800,000 in the UAE.
"The Filipino community is the third largest community in the UAE, but unlike the audience for Indian films of various languages, Filipinos residing in the GCC are massive spenders and intensely socially active who regularly attend Filipino events and the occasional film that is released," said Del Rosario Jr.
"Our aim is to tap into this market and expand by releasing Pinoy films on a day-and-date basis with the Philippines across major cinemas in the Gulf Cooperation Council (GCC) as well as on VOD and on digital and soon enough, bring in live events and concerts."
Kimatrai added: "The UAE market isn't the only market we are eyeing. There are over 1.2 million Filipinos in Saudi Arabia and another 500,000 across Kuwait, Qatar, Bahrain and Oman. There is a real market waiting to be developed, and with the MENA expansion and the introduction of cinemas in Saudi, we see this becoming a real opportunity."
Saudi Arabia is expected to become a major global box office market following the government's recent decision to allow cinemas to open for the first time since the 1970s. Vue International, AMC and Kuwait National Cinema Company (KNCC), in partnership with Front Row, have already announced plans to open theatres in the territory.
Chakra said: "While we cover Western and Arab film distribution, Asian and specifically Filipino content is indeed a natural progression. With the partners in place, this could only prove to be a significantly interesting move in satisfying a vast audience that has never been properly served in the region."
Gulf Asia is also releasing Filipino romantic drama Sid & Aya, starring Anne Curtis and Ding Dong Dantes, on May 31.