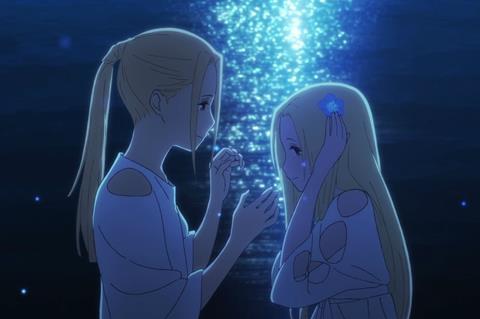 Japan's Hakuhodo DY Music & Pictures has closed several sales on its animated feature Maquia: When The Promised Flower Blooms, including to Germany (Universum) and Russia (Capella Film).
The film has also gone to Dark Wingz for the UAE, Kuwait, Bahrain, Egypt and Oman. It was previously sold to Anime Limited for the UK and France, which is planning theatrical releases in both territories over the summer. Japanese release is scheduled for February 24, followed by the film's international premiere at the Glasgow Film Festival next month.
The directorial debut of anime screenwriter Mari Okada (Anthem Of The Heart), the film is set in a mystical land where people live for centuries. When they are invaded by an army seeking the secrets of long life, an orphaned girl escapes into the forest and adopts a baby with a human life-span.
Hakuhodo DY Music & Pictures, the film and TV arm of Japanese advertising giant Hakuhodo, also handles the international distribution of animated TV series.
The company's EFM slate also includes live-action features including My Dad Is A Heel Wrestler, adapted from a best-selling children's book, and Does The Flower Bloom?, adapted from a "boy's love" (shonen ai) manga. Boy's Love is a popular genre of manga that depicts relationships between gay men, but has a huge audience amongst teenage girls.