Guests include James Purefoy and Olga Kurylenko for UK premiere of Stephen S. Campanelli's Momentum.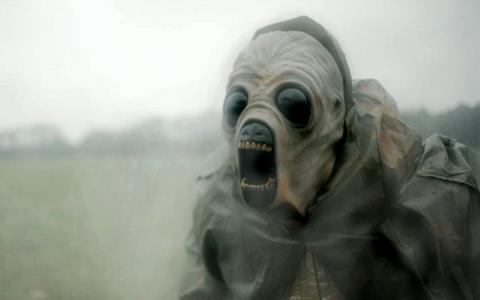 Film4 FrightFest has unveiled the line-up for its annual Halloween event.
Unlike previous editions, this year will see the event take place throughout the day as opposed to being the traditional all-nighter.
For the second consecutive year, the Halloween event will take place at FrightFest's spiritual home of London's Prince Charles Cinema on Oct 24.
Talking of the change in structure, FrightFest co-director Alan Jones said: "Enough with the after dark jitters, caffeine fixes and trying to stay awake through the last movie. FrightFest is always ahead of the curve when it comes to redefining event experiences so here's our latest innovation.
"All before midnight you'll delight in fright with six of the must-see movies of the moment. Carefully selected by the FrightFest team of experts to show exactly where the genre is right now, these six nightmares before Christmas are tales of Halloween you just have to witness."
Kicking off with a surprise film, the event will also feature two world premieres: Sheldon Wilson's ghost story The Unspoken and Belly of the Bulldog, centred on a group of mercenaries and prisoners taking cover inside a tank who discover the real enemy is trapped among them.
The line-up is rounded off with the UK premieres of Stephen S. Campanelli's action thriller Momentum and Crank co-director Mark Neveldine's exorcism horror The Vatican Tapes, while the European premiere of R.D. Braunstein's I Spit on Your Grave III: Vengeance is Mine closes the mini-festival.
Guests attending include Momentum stars James Purefoy and Olga Kurylenko, along with Belly of the Bulldog director Nick Gillespie with key cast attending to be confirmed.
FrightFest will also be screening two shorts: Nick DenBoar & Davy Force's The Chickening and Damon Rickard's The Package
Tickets go on sale this Saturday [Oct 3].