Harvey Weinstein has been removed as an executive producer from BBC1's forthcoming adaptation of Les Misérables.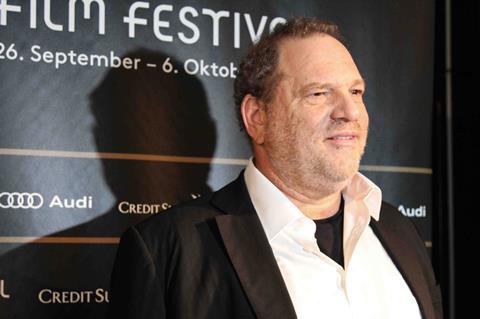 Screen's sister publication Broadcast understands that the controversial figure will no longer work on the show or be among the credits for Lookout Point's period drama after he was fired from The Weinstein Company (TWC) following a slew of sexual harassment accusations.
The 6 x 60-minute series, an adaptation of Victor Hugo's 19th century classic written by War And Peace writer Andrew Davies, will proceed with exec producers Davies, Lookout Point's Faith Penhale, Chris Carey and Simon Vaughan and BBC Studios' Bethan Jones.
Weinstein was fired on Sunday after a decision by the board of the film and TV firm, led by his brother Bob, Lance Maerov, Richard Koenigsberg and Tarak Ben Ammar.
It's understood that TWC has also been in touch with broadcasters and co-producers in the US and internationally to scrub Weinstein's name from forthcoming television credits.
Forthcoming TWC shows include Lifetime's Project Runway, History's military drama Six and MTV horror series Scream. Kevin Costner's Yellowstone and Taylor Kitsch's Waco, are set to air on rebranded US cable network Paramount TV in the new year.
It's not clear whether Weinstein was set to be an exec producer of two forthcoming Amazon series; The Romanoffs, from Mad Men creator Matthew Weiner, and an untitled Robert De Niro and Julianne Moore series created by David O. Russell.
The BBC and Lookout Point declined to comment.
This article first appeared on Screen's sister publication Broadcast.