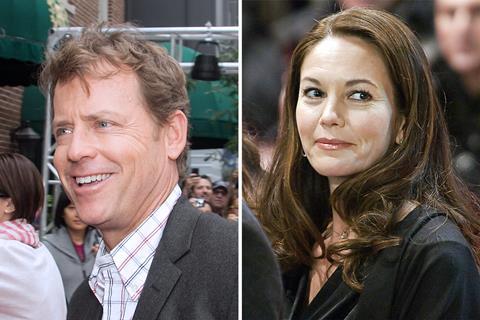 The sixth and final season of Netflix's 'House Of Cards' has resumed production, with Diane Lane and Greg Kinnear joining the cast.
Filming on the political drama was suspended by Netflix and studio Media Rights Capital after lead actor Kevin Spacey was fired following allegations of sexual harassment.
According to Netflix, the final series will now consist of eight episodes. No air date has yet been announced.
Lane and Kinnear join Robin Wright, Michael Kelly, Jayne Atkinson, Patricia Clarkson, Constance Zimmer, Derek Cecil, Campbell Scott and Boris McGiver in the cast.
House Of Cards producer Michael Dobbs has said the final series of the Netflix drama will require "a great deal of rewriting".
The creator of BBC1's House Of Cards, who is also a producer on the US show, said only two episodes of the final series had been written when production was suspended.
"The poor [writers] have been sweating over their candles and pens," Dobbs told Radio 4's Today programme in December.
"It's been really, truly difficult, but what Media Rights Capital, Netflix and the writers have done is superb. They have set some standards and they have come back with some fine, fresh new creative stuff."