Training scheme to help women in film exhibition take the step up into senior management.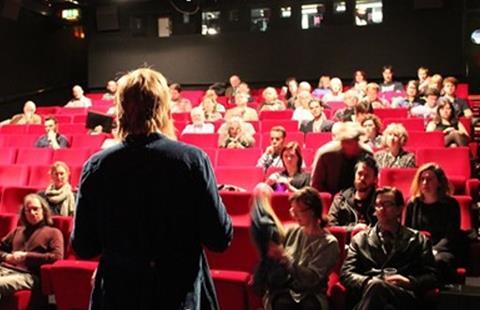 The Independent Cinema Office (ICO) and Creative Skillset have launched an initiative to tackle the lack of representation of women in top management positions in film exhibition.
Applicants can apply for eight places available for women who wish to benefit from a six-month training programme of one-to-one coaching, shadow placements, skills development workshops and mentoring.
The mentors include BAFTA CEO Amanda Berry, BFI CEO Amanda Nevill and Picturehouse Cinemas MD Lyn Goleby.
Other mentors include British Council director of film Briony Hanson; mac Birmingham CEO and artistic director Dorothy Wilson, and Strode Theatre manager Liz Leyshon.
The course will run from November 2015 to May 2016 and is funded through the Creative Skillset Film Skills Fund via BFI National Lottery funding.
The scheme is open to any UK-based woman with five years or more of experience in a management role in film exhibition. The deadline for applications is Oct 19 and applicants should apply via the ICO website.
ICO director, Catharine Des Forges, herself one of the mentors, said: "Creative Skillset's last census showed that women occupy only 4% of CEO and director level roles in film exhibition.
"We often see women doing amazing work and being major contributors to growth and organisational change, but often that fails to translate into ascendance to the peak roles.
"This scheme will provide a toolkit to overcome the roadblocks that we hope will shift the disparity in representation."
BAFTA chief Berry added: "I'm delighted to be able to have the opportunity to share my own experiences with future industry leaders.
"My fellow mentors have made major contributions to the creative industry but the statistics prove that they're the exception, not the rule. This important scheme offers women the support they need whilst encouraging them to aim for the very top.'
The ICO previous initiatives include the FEDS scheme, also funded by Creative Skillset, and managed in partnership with the Film Distributor's Association and Film Export UK, which offered 15 career-entrants from underrepresented groups the opportunity to work within major film exhibition, distribution and international sales companies.
Their 'D Word' Screening Day in September highlighted routes to improve diversity on screen and in audiences.