IFC Films has snapped up US rights to David Gordon Green's drama Manglehorn starring Al Pacino that premiered in Venice and Toronto.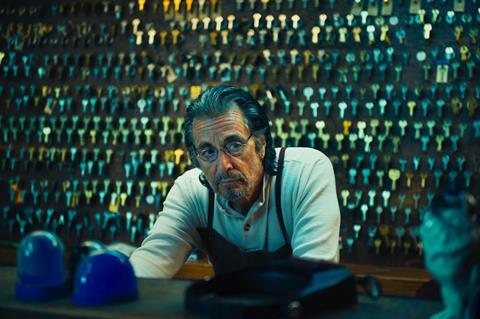 The Worldview Entertainment and Dreambridge Films story centres on a locksmith at an emotional crossroads. Paul Logan wrote the screenplay.
Holly Hunter, Harmony Korine and Chris Messina round out the key cast.
Green produced with Lisa Muskat, Derrick Tseng and Worldview Entertainment. Melissa Coolidge, Brad Coolidge, Todd J Labarowski, Danny McBride and Jody Hill served as executive producers.
IFC negotiated the deal with Cinetic Media and CAA on behalf of the filmmakers and will most likely distribute Manglehorn in 2015.