Invitees will boost overall membership to around 8,500.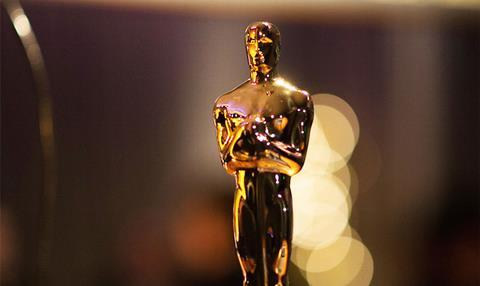 A record 774 people from 57 countries have been invited to join the Academy Of Motion Picture Arts And Sciences, an influx that will swell membership to around 8,500.
Among the new faces are veterans of the independent film world that include IM Global founder and CEO Stuart Ford, Lionsgate UK and Europe CEO Zygi Kamasa, FilmNation founder and CEO Glen Basner, Good Universe partner and head of international Helen Lee Kim, and Cornerstone Films co-founder Alison Thompson.
The list beat last year's intake of 683 and according to the Academy comprises 39% females and 30% people of colour, two areas where the Academy has been vocal in its efforts to boost representation in light of the ongoing diversity drive across the industry.
The intake includes Viacom CEO Bob Bakish, acquisitions executives Dori Begley from Magnolia Pictures, Eda Kowan from Lionsgate, Hussain Amarshi from Mongrel Media and Peter Goldwyn from Samuel Goldwyn Films, and publicity and marketing consultants Pam Rodi, Jeff Sanderson, Matt Cowal, Mellissa Holloway, Angela Johnson, and Wellington Love.
Directors include Barry Jenkins, Kim Ki-duk, Pablo Trapero, Tom Ford, David Mackenzie, Jordan Peele, Sharon Maguire, Jocelyn Moorhouse, Fatih Akin, Susanna White, Takashi Miike, Amat Escalante, Kleber Mendonça Filho, Guy Ritchie, and Christine Jeffs.
Among the actors are Monica Bellucci, Viggo Mortensen, Tony Leung, Kristen Stewart, Ruth Negga, Betty White, Adam Driver, Naomie Harris, Chris Pratt, Charlotte Gainsbourg, Gal Gadot, Omar Sy, Domhnall Gleeson, Shailene Woodley, Rebel Wilson, and Lou Ferrigno.