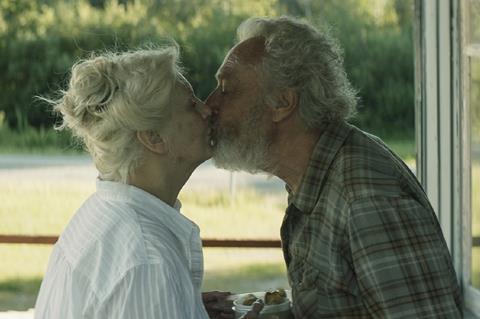 Paris-based Indie Sales has scooped up world sales on Canadian director Louise Archambault's upcoming feature And the Birds Rained Down.
Adapted from Jocelyne Saucier's prize-winning 2011 novel, the film follows three elderly hermits living deep in woods that are periodically ravaged by wildfires.
Their quiet lives are disrupted by the arrival of two women, a luminous octogenarian who has been unjustly institutionalised her whole life and a young photographer charged with interviewing survivors of a historically deadly forest fire.
It is Archambault's third feature and follows her 2013 drama Gabrielle, about a mentally challenged young woman who wants to spread her wings, which premiered in Toronto and was Canada's Oscar submission in 2014.
An ensemble Canadian cast includes popular actors Gilbert Sicotte and Rémy Girard (The Barbarian Invasions, Incendies) in the role of the hermits alongside Andrée Lachapelle as the elderly visitor and Ève Landry as the photographer.
The film shot over the summer in Canada's Montmorency forest. It is produced by Les Films Outsiders and will be released in Canada by MK2 | Mile End in the second half of 2019. Indie Sales will reveal a teaser at EFM.
"It's a very naturalistic and sensitive piece, taking place in the breathtaking landscapes of Canada's forest, a story where love can happen at any age and new life emerges in unexpected places while raising the question of the elders in our societies," said Indie Sales co-founder and sales chief Nicolas Eschbach.
Other titles on the Indie Sales slate include Romulus & Remus – The First King, Memory – The Origins Of Alien and Psychobitch.