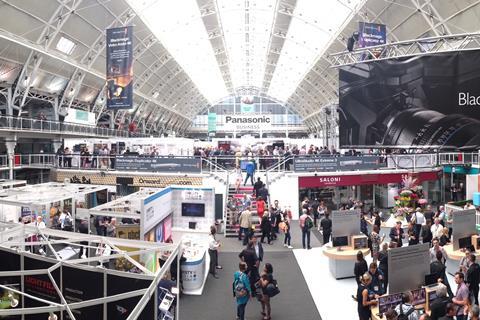 A panel of industry experts will debate how much progress has been made in the wake of the #MeToo and #TimesUp movements at next week's Media Production Show (MPS) conference.
The 'Women in Film & TV: the BIG debate' panel, at 1pm on June 13, features Jane Millichip, managing director at Sky Vision, Claire Featherstone, COO at Sundog Pictures, Dr Linda Papadopoulos, psychologist and author, Cassandra Sigsgaard, founder of Jeva Films and will be chaired by Adrienne Lawler, senior consultant for NYT Events.
Lawlor said the debate will focus on whether last year's harassment scandals have resulted in concrete improvements in the film and TV sector, and if women need to do more to address the issues of harassment and lower pay.
"How much responsibility do women take in #MeToo," she said. "Do women feel that they also have an obligation to improve the situation in the way they respond to things, or is exclusively at the door of men to behave better, investigate more thoroughly and be more transparent? Are the right men under attack?"
The panel will also address gender equality in both pay and representation in the industry.
"It will be interesting to hear how the creative industry treat women generally, is it a great place to be a woman?" adds Lawlor. "How can we attract more females into senior roles and roles behind the camera. Are these jobs even considered by women from an early age?"
The Media Production Show takes place 12-13 June at London Olympia. To receive your free badge granting admittance to the show, register now at mediaproductionshow.com.