EXCLUSIVE: Newcomer Devika Bhise, who landed a choice role opposite Dev Patel in Zurich opener The Man Who Knew Infinity, is set to reunite with producers Xeitgeist Entertainment Group on their forthcoming production of Shambhala.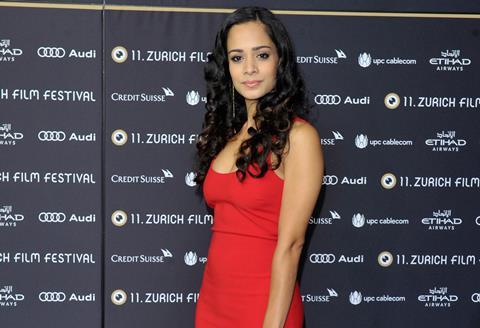 Shambhala, which starts shooting on Oct 12 in India and Singapore, stars Jonathan Rhys Meyers as a mysterious man who is suffering from amnesia after a plane crash in the Himalayas.
"He takes the audience on a journey with him. You learn about him as he learns about himself," said Pamela Godfrey, an executive producer at Xeitgeist.
Summer Nicks, an Australian writer/director who is Xeitgeist's creative director, directs from his own original screenplay.
Bhise was at Zurich Film Festival this week where she walked the 'green carpet' for opening night film The Man Who Knew Infinity, in which she plays Janaki, the wife of maths prodigy Srinivasa Ramanujan.
The film, which was also produced by New York veteran Ed Pressman, marks Xeitgeist's first feature production.
Xeitgeist was founded in 2011 by producers Mark Montgomery and Jomon "Joe" Thomas with aims to create global quality film and TV productions that often bridge East and West.
The company, registered in Singapore with other executives based in the UK and Australia, has investors globally, including from Singapore, Switzerland and Japan.
Thomas said future productions are being developed to shoot in China, Mongolia and the Middle East.
Xeitgeist's second feature, Damascus Cover, is now in post. That adaptation of Howard Kaplan's bestseller is about a spy working in a dangerous area of Syria. The cast features Rhys Meyers, John Hurt, and Olivia Thirlby.
Montgomery told Screen: "It's important as an emerging production company to back new directors and new talent to come through…we aren't constrained by the systems of older companies."
Carnaby is handing sales for both Damascus Cover and Shambhala.
Xeitgeist also works across IP acquisition and licensing.
The company additionally founded the Showbiz Expo Abu Dhabi last year, with plans to expand into further exhibitions.