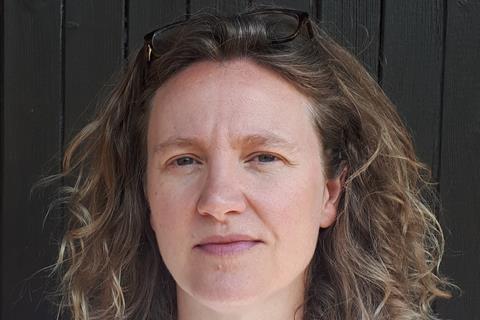 International production alliance,The Creatives has teamed up with the European Commission to launch the Creative Connection thinktank, designed to strengthen the writing talent in Europe.
Laura Gragg has been appointed as head of programme, leading a small team to oversee the content and logistical aspects of the programme and workshops, with the aid of outside experts and consultants.
She will work in close collaboration with the 10 independent production outfits who comprise The Creatives, who include the Netherlands' Lemming Film, Germany's Razor Film, and France's Haut Et Court. Creative Connection will be managed by the three companies in close collaboration with the other members of The Creatives and with the support of Le Groupe Ouest.
The aim is to connect writers to the group's network of producers, funding, broadcasters, sales companies and creative talents.
Gragg has previously held roles t Pandora, Pathé International and TF1 DA. She also spent seven years as head of development and training at ACE, the European Producers training programme and network. Most recently she has been consulting as a conference moderator and programme designer for various TV markets and festivals including MIPTV, Mipcom, Canneseries Series Mania and the ACE Series Specials.
"The Creative Connection is the first think tank of its kind that allows both producers and writers to think together about the future of writing European content. It is the natural step forward of the Creatives, a unique and newly formed group of independent producers," said Carole Scotta principal Haut Et Court.
Other members of The Creatives include Good Chaos (UK), Komplizen Film (Germany), Maipo Film (Norway), Masha (US), Spiro Film (Israel), Unité (France) and Versus Productions (Belgium).