The IFB has seen its budget increased following awards success in 2016.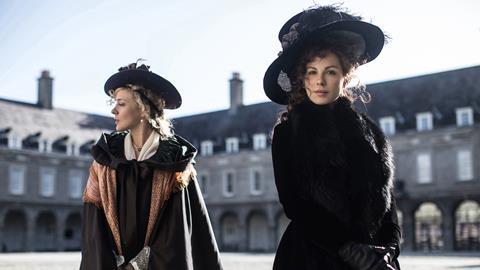 The Irish Film Board – Ireland's national development agency for the film, television and animation industries – has received a €2m ($2.2m) increase in its funding for 2017.
The news was revealed by Irish Minister for Arts, Heritage, Regional, Rural and Gaeltacht Affairs, Heather Humphreys yesterday.
The funding boost takes the IFB's 2017 capital allocation budget to €12.7m (up from €11.2m last year) and its administration budget to €3.77m (up from €3.27m).
IFB Annie Doona commented on the news: "The Irish Government has recognised the achievement of Irish filmmakers and have demonstrated their commitment to the future of the Irish film, television and animation sectors. We wish to thank Minister Humphreys in particular for her continued support and increased funding."
In January this year, the IFB called for a funding increase to reflect and sustain the success its films saw in 2015/16.
The country received nine Oscar nominations at the 2016 Academy Awards, including for Room and Brooklyn.
Irish hits this year include Whit Stillman's period comedy Love & Friendship, which was filmed in Dublin.
The territory has also hosted multiple hit TV series in recent years, including Showtime's Penny Dreadful, the BBC's Ripper Street, and HBO's Game Of Thrones.