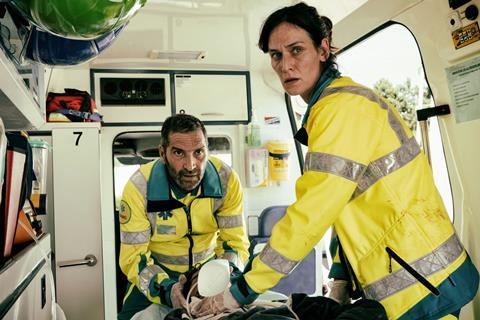 Italian sales firm Minerva Pictures has finalised deals on several genre titles at the recent European Film Market (EFM).
The sales are led by terrorist thriller The Shift, which has been picked up for France (Koba Films), Germany (The Lighthouse) and Japan (New Select).
The Italy-Belgium co-produced is directed by Alessandro Tonda and premiered at Rome Film Fest. Led by Suburra star Adamo Dionisi and Cesar award-winning actress Clotilde Hesme, it centres on two paramedics who unwittingly load a suicide bomber into their ambulance in the wake of a terrorist attack.
The Lighthouse has also picked up all German rights to Gabriele Albanesi's Italian home invasion thriller A Bunch Of Bastards from Minerva.
In addition, the Rome-based sales outfit has closed deals on Samuele Rossi's kids comedy-drama Glassboy for Germany (Studio Hamburg) and Macedonia (Uzengija). The Italy-Austria-Switzerland co-production played at Tallinn Black Nights Film Festival in Estonia last November.
Italy-Albania psychological thriller Weekend, directed by Riccardo Grandi, has also been sold to Japan (Transformers) and CIS and Baltics (IV Production); while Daniele Falleri's debut thriller It Was A Dark Night has been acquired for France (Koba Films).
MGM has taken all rights for Latin America to English-language teen horror Shortcut while TV rights to the film, directed by Alessio Liguori, has been acquired by Slovenia's Pop TV.
Pop TV also picked up TV rights to Italy-Canada drama From The Vine, directed by Sean Cisterna and starring Joe Pantoliano, as well as Italian female-led comedy Ace Of Hearts by Giuliana Gamba. In-flight rights to the latter were secured by Global Eagle for Singapore.