Jacob Neiiendam, the founder and festival director of CPH PIX is to step down after 10 years running the Copenhagen-based festival.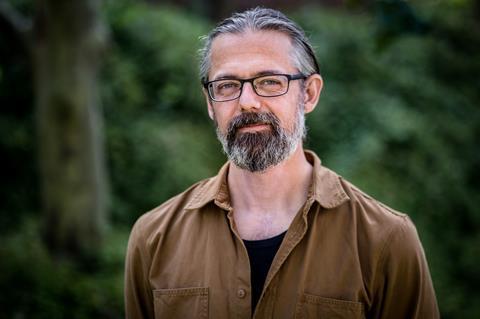 Copenhagen Film Festivals, the foundation that was created in 2008 as a hub for the city's three film festivals (CPH PIX, CPH:DOX, BUSTER), has appointed CPH:DOX festival director Tine Fischer as its sole CEO; she had previously shared the position jointly with Neiiendam since 2016. It is not yet known if the organisation will hire a new festival director for PIX.
Neiiendam is an industry veteran for more than 20 years, a former head of programming at Copenhagen International Film Festival from 2005-2007 and the former Nordic correspondent for Screen from 1999-2005.
In 2008, he was asked to create a new festival and merge the city's two older film festivals, the Natfilm Festival and the Copenhagen International Film Festival; the first edition was launched in April 2009.
The festival grew steadily over the years reaching 55,000 admissions in 2015 after which the festival moved to new autumn dates and from 2016 also included the BUSTER film festival for children and youth. The new combined festival reached a record 78,000 admissions in 2017 and another 70,000 for its year-round activities. This year's edition of CPH PIX runs Sept 27 to Oct 10.
The remaining CPH PIX team includes Niels Lind Larsen (head of programming), Nikolai Schulz (head of school & family programme), Sofie Bjerregaard (head of communication & marketing), Casper Andersen (programme coordinator) and Sidsel Søgaard Spas (head of film & media literacy).
After wrapping this 10th anniversary edition, Neiiendam will leave his post on Oct 31. "It been 10 crazy and wonderful years, but this seems like the right time to move on, and I'm leaving PIX in expert hands with my hugely appreciated, professional, truly dedicated colleagues," Neiiendam said.
"When you run a festival, you have to spend 120% of your time on it. You need that total dedication. So if you want to do something else, you need to close that door before you open a new. After 10 years of PIX, and 14 years of film festivals, a little time to think about what I want to do will be a luxury. There's been many interesting offers and opportunities presented to me over the years, which I have all passed on. Perhaps it is time to revisit some of those, perhaps not. I still love film festivals and believe that they are perhaps even more important today, especially in reaching young audiences, but I want to remain open to new ideas."
Neiiendam, who was recently appointed chairman of the Danish Film Academy, will continue his work for the Academy and with the Danish Film Awards (the Roberts), which he has been running since 2013. He also continues to serve on the Selection Committee for the European Film Academy.