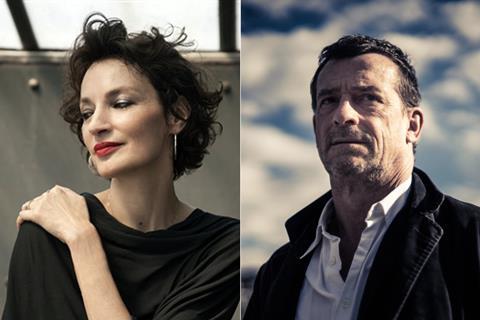 French actress Jeanne Balibar and Germany's Thomas Sarbacher will lead the cast of Swiss feature Laissez-moi, a mountain-set drama about a woman who finds an unexpected romantic connection.
The film will start shooting on August 8 in Switzerland, with Pierre-Antoine Dubey also on the cast. It is the debut feature of Swiss director Maxime Rappaz, who previously made 2018 short Tenderness.
Laissez-moi tells the story of Claudine, a woman who entrusts her disabled son to a neighbour every Tuesday, while she satisfies her sexual desires with different men in a hotel. One day she meets a scientist, and develops a passionate relationship that makes her dream of another life.
The film is produced by Gabriela Bussman and Yan Decoppet for Switzerland's Golden Egg Production, and co-produced by France's Paraiso Production and Belgium's Fox The Fox. Backing comes from France's Centre National du Cinema, Switzerland's Office Federal de la Culture and Swiss Television. It came through the prestigious Les Arcs Coproduction Village in 2019.
Balibar is known for playing the eponymous character in 2017 Cannes drama Barbara, directed by Mathieu Amalric, as well as for roles in Cannes titles Cold War, The Whistlers and Les Miserables.