EXCLUSIVE: Girls star toplines feature from Black Mountain Poets director.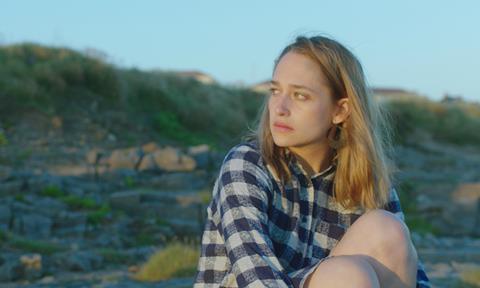 UK comedy-drama Wild Honey Pie has wrapped a four-week shoot in Wales.
The film marks writer-director Jamie Adams' fifth feature, his previous credits include Black Mountain Poets, which played at Edinburgh and SXSW in 2016.
Wild Honey Pie stars Jemima Kirke (Girls) alongside Alice Lowe (Prevenge). Joanna Scanlan, Sarah Solemani, Brett Goldstein and Richard Elis round out the cast.
Screen can reveal a first look at the film [top] featuring Jemima Kirke's lead character.
The project is produced by Adams' Twenty Dollar Pictures, alongside David Wade and Maggie Monteith for Dignity Film Finance and Fivelanes Films, in partnership with Noel Clarke and Jason Maza through Unstoppable Entertainment.
Unstoppable previously produced director Adams' Cobie Smulders-starring feature Songbird, which wrapped earlier this year and was picked up for world sales by AMP International.
Wild Honey Pie follows a woman who is pressured to move beyond her meandering writing career and get a more stable job. She decides to mount a Shakespeare by the Sea festival, an ambitious plan that could have tricky ramifications for her marriage.
Jamie Adams commented: "It has been wonderful to be back in Wales with this incredible group of talented people. Wild Honey Pie has been in development for some time, and getting us all together in the same place has been a challenge worth taking."
Producer Maggie Monteith added: "Our slate of films with Jamie continues to bring great talent in front of and behind the camera, to an initiative that is proving itself to be both fun and rewarding. It's an addictive process."
Producer Jason Maza added: "We're excited to be collaborating with Jamie again after a successful experience on Songbird, he has unique filmmaking style that is original and fresh and we can't wait to see the end result."