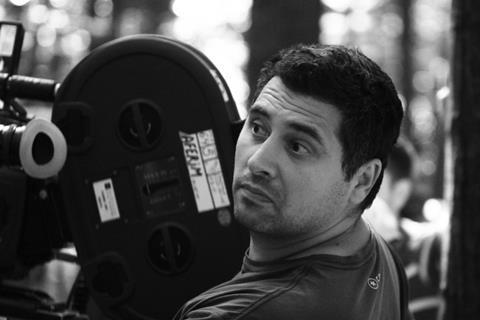 Award-winning filmmakers Jia Zhangke, Radu Jude, Denis Côté and Ildiko Enyedi have joined a lockdown-inspired film series launched by Thessaloniki International Film Festival (TIFF).
The directors, who have all previously attended the leading Greek film festival, will each make a three-minute short on the theme of confinement. The series, titled Spaces, is inspired by the coronavirus quarantine that has seen a third of the world's population placed under some form of restriction.
Other filmmakers set to participate include US actor and director John C. Lynch, Dutch filmmaker Nanouk Leopold, Turkey's Tarik Aktaş, North Macedonia's Teona Mitevska, Spain's Victor Moreno, Argentina's Mateo Bendesky and Canada's Yung Chang. US-Israeli filmmaker Rachel Leah Jones, who won the Golden Alexander award at Thessaloniki's documentary festival with Advocate, is also on board.
Inspired by the book Species Of Spaces, by French writer Georges Perec, each short will be created at home, using the environment, the people or the animals in that space. The only outdoor areas that can be used are living spaces such as the garden or balcony.
The project has already seen shorts from eight local directors made available on the festival's website and YouTube channel. The newly-commissioned films, from the international directors, are expected to be made available to watch later this month.
Zhangke is the Chinese director and screenwriter who won Venice's Golden Lion in 2006 with Still Life while Canadian filmmaker Côté is a three-time Berlinale Golden Bear-nominee with titles including Boris Without Beatrice, Ghost Town Anthology and Vic + Flo Saw A Bear, of which the latter picked up the Alfred Bauer Award in 2013.
Romania's Jude picked up the Silver Bear for best director at the 2015 Berlinale with Aferim! while Hungarian filmmaker Enyedi won the Golden Bear in 2017 with fantasy drama On Body And Soul, which went on to be nominated for an Oscar.
Digital initiatives
The shorts series is one of several digital initiatives launched by TIFF since postponing its documentary festival last month in the wake of the Covid-19 outbreak. Agora, the industry section of the festival, was one of the first film events to pivot online and has seen several others industry platforms follow suit.
Organisers are still discussing how the 61st TIFF will go ahead later this year, which is still in the film calendar and scheduled to run November 5-15.
Cinemas in Greece are set to remain closed until the end of April, in line with government measures. A €15m coronavirus fund announced by the government has been met with scepticism and negative reaction by the local film industry.
Speaking to Screen, exhibitors union president Takis Tsakalakis, distributors union president Irini Souganidou and directors-producers union president Stela Theodorakis all agreed that the fund came "too late and far below expectations" adding that it was "not at all clear how much will be allotted to cinema from the €15m package".
Souganidou added that "distributors are not even included among those liable to receive compensation".
Productions on hold
What also remains unclear are the funds allotted to the Greek Film Centre (GFC) to aid production and development of short films during the crisis. The government-supported GFC has faced fierce criticism for virtually shutting down since the beginning of the pandemic.
However, the recent appointment of Pandelis Mitropoulos as director general has generated optimism that the long-time private film sector businessman may help restart the dormant GFC.
The National Centre for Audiovisual Media and Communication (EKOME), which handles Greece's tax credit and cash rebate, remains in operation but projects have been put on hold in the wake of the outbreak. These include Ruben Östlund's Triangle Of Sadness, which was set to shoot for five weeks using a Greek island location.
EKOME spokesman Vasiliki Diagouma told Screen: "During these difficult times, we are actively seeking to earmark foreign and local productions set to use Greek locations in the months after the pandemic. These are titles that will benefit from the 35% cash rebate and 30% tax relief, and can being shooting when the pandemic is over."