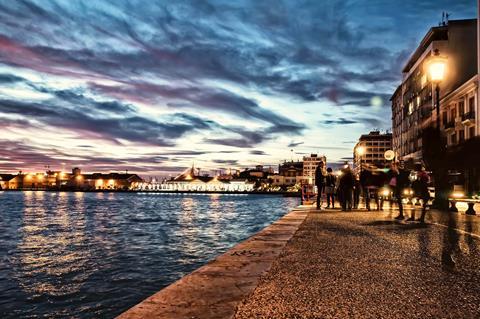 The 22nd Thessaloniki Documentary Festival, due to take place March 5-15, has been postponed due to the coronavirus crisis it was announced today.
The decision was reached after two days of consultations between the festival organisers, headed by the president of the board, cinematographer Giorgos Arvanitis and the Culture Ministry which oversees the event.
French director/reporter Raymond Depardon, set to receive one of the honorary awards at the festival, cancelled his trip to Thessaloniki because of his concerns over the virus, as did a member of the international jury.
The intention is to reschedule the event for late May, after the Cannes Film Festival. The Thessaloniki Documentary Film Festival is the sister event to the Thessaloniki Film Festival, which takes place in November.
This is the second major international event organised in Greece to fall victim to coronavirus fears, following the Delphi Economic Forum which was postponed last week.
Greece has six confirmed coronavirus cases, three of them in Thessaloniki.
The coronavirus crisis has seen both Hong Kong's Filmart and the Far East Festival in Udine, Italy postponed, and is already having a devastating effect on the Chinese film sector. This year's EFM saw 125 visitors cancel their badges at the last minute due to the virus.