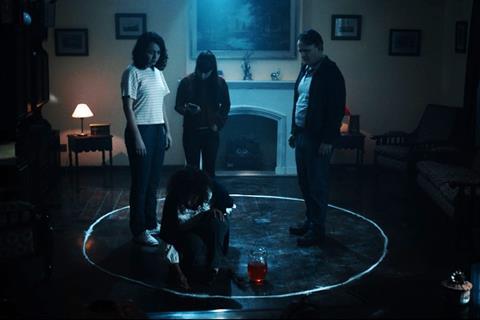 UK-based sales agent Jinga Films has added sales on Mauro Ivan Ojeda's supernatural thriller The Funeral Home at last week's online European Film Market (EFM).
Sales are confirmed for Russia and the Commonwealth of Independent States to Exponenta Film; and to Malaysia, Brunei and Cambodia to Suraya Film. Both distributors are prepping theatrical releases.
The film had its world premiere at Canada's Fantasia Film Festival in 2020, after which Uncork'd Entertainment bought North America, UK-Ireland and Australia-New Zealand rights. Uncork'd then licensed streaming rights to AMC Networks' genre platform Shudder for its territories.
The Funeral Home stars Luis Machin as an undertaker who runs his mortuary from the same house he lives in with his wife and stepdaughter. When a malevolent demon takes residence, they are forced to hire an exorcist.
Jinga also sealed EFM deals on Julia Verdin's crime thriller Angie: Lost Girls to German-speaking Europe (Lighthouse Entertainment); Exquisite Corpse and Ten Minutes To Midnight to Portugal (Cinema Novo); The Quarry to Portugal (Cinema Novo) and Latin America (Digital Media Distribution); Chop Chop to Latin America (Encripta); Echoes Of Fear and Reborn to France (Ily Films); Infection to France (Ily Films) and India (RD Films); The Ringmaster and Antrum to France (Zylo); and Purgatory Road to Latin America (Cordline).