Monty Python star honoured for his contribution to film.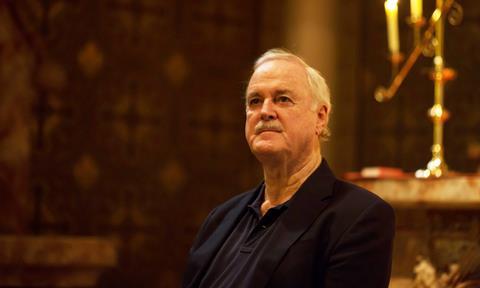 John Cleese will receive the Honorary Heart of Sarajevo Award at the 23rd Sarajevo Film Festival (August 11-18).
The prize is awarded for an extraordinary contribution to the art of film.
After the awards ceremony, the festival will screen Cleese's comedy A Fish Called Wanda as part of its open air programme.
Monty Python member Cleese appeared in Monty Python And The Holy Grail, Monty Python's Life Of Brian and The World Is Not Enough.
Last year's recipient of the honorary award was director Stephen Frears. Robert De Niro was given a separate lifetime achievement award.
The 2017 festival will also pay tribute to documentarian Joshua Oppenheimer.
The two-time Oscar nominee will attend the festival to participate in a masterclass and audience Q&A session.
His films The Act Of Killing and The Look Of Silence – both about genocide in Indonesia - will also be screened at the festival.