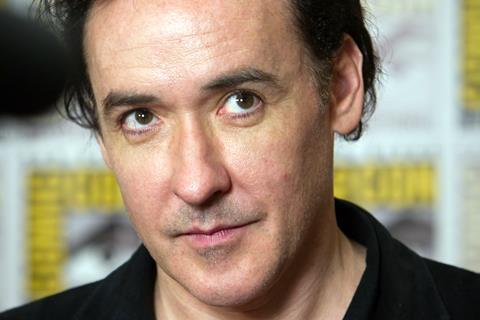 John Cusack is in talks to star alongside J.K. Simmons in the dark comedy heist thriller My Only Sunshine from Circle of Confusion and Michael Mendelsohn's Patriot Pictures which XYZ Films is introducing to EFM buyers this week.
Production is scheduled to start in spring / summer this year, with Patriot Pictures head Michael Mendelsohn's Union Patriot Capital Management fully financing.
Mark Palansky (Penelope) will direct from a screenplay by J.T. Petty and K. Reed Petty about a dysfunctional couple who orchestrate a bank robbery as an unconventional act of bloodthirsty marriage counselling.
Cusack will play one half of the couple, and Simmons is the police hostage negotiator who tries to make sense of the perpetrators' relationship and who previously investigated a related murder.
Circle of Confusion's Matt Smith and Lawrence Mattis, and Mendelsohn serve as producers, with J.T. Petty, Natalie Perrotta, and Jim Steele on board as executive producers.
Mendelsohn said, "The combination of Circle of Confusion, John Cusack and J.K. Simmons lead this original, riveting, and vampire dark comedy storyline which will captivate buyers and audiences in true Circle of Confusion "Walking Dead" style."
My Only Sunshine joins an XYZ Films Berlin sales roster that includes RZA's Cut Throat City starring Ethan Hawke, Wesley Snipes, Eiza Gonzalez and Shameik Moore; The Silencing with Nikolaj Coster-Waldau and Annabelle Wallis; and Sion Sono's Prisoners Of The Ghostland starring Nicolas Cage and Sofia Boutella.
XYZ is in post-production on Stowaway starring Anna Kendrick and Toni Collette.