Comedy documentary, featuring Tom Hanks among others, premiered at Sundance.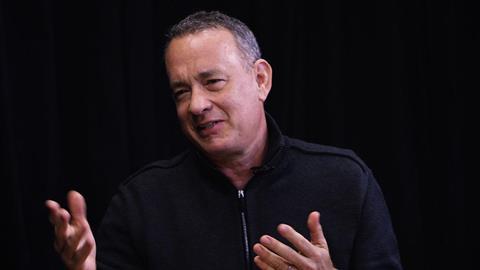 Kaleidoscope Film Distribution (KFD) has acquired Sundance documentary Misery Loves Comedy for UK release. The film asks more than 50 comedians "Do you really have to be miserable to be funny?".
Directed by Kevin Pollak and featuring Tom Hanks, Matthew Perry, Jon Favreau, Jimmy Fallon, Judd Apatow, Lisa Kudrow, Kevin Smith and more, it aims to provide a first-hand insight into just what makes a comedy mind tick.
Misery Loves Comedy was previously acquired for the US by Tribeca Film, and will preview at MipTV before screening at Cannes, alongside KFD's other new documentary acquisitions, All American High Revisited and Hustlers Convention.
All American High Revisited goes back to 1984 when director Keva Rosenfeld spent 12 months documenting a foreign exchange student's journey through her senior high school year.
The result was cult documentary All American High. 'Revisited' tracks down its stars 30 years later.
Hustlers Convention is the inside story of the 1973 album of the same name, hailed by icons including Grandmaster Flash, Chuck D, the Beastie Boys, Wu Tang Clan, and Nas, as being the foundation for today's hip-hop scene.
All three titles will be released theatrically in the UK by KFD's sister company, Spectrum.