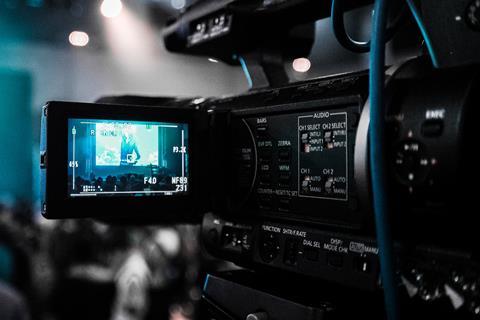 Major support funds for the film and TV industries will be open for applications from today (April 15), providing a lifeline to the sector during the coronavirus pandemic.
The BFI FAN Covid-19 Resilience Fund will aim to offer critical relief and business continuity to exhibitors across the UK, which saw all venues close on March 20 following government advice to stem the spread of the virus.
The organisation has repurposed the BFI Film Audience Network's (FAN) National Lottery funding of £1.3m ($1.6m) to provide support to exhibitors at risk of permanent closure or staff redundancies.
Applicants must be a member of one of the eight regional film hubs and further details, including links to applications, can be found here. Each hub will assess applications from their membership and there is a deadline of May 6, 2020.
Aid may include helping maintain cinema buildings so they are fit for purpose and ready for use once venues can re-open; retaining staff that cannot be furloughed or who are able to work on the organisation's longer term sustainability; and offering short term support to meet irrecoverable costs from programmes that are now suspended.
Freelancer aid
The Film and TV Charity has also opened applications today for its Repayable Grants Scheme, which has made reserves of £2.5m ($3.1m) available to support freelancers who are eligible for government support but are waiting until June to receive payments.
Grants of up to £2,000 will be offered interest free. Recipients will be asked to repay the grants by the end of September. Applicants have one week to make a claim via the charity's website: https://filmtvcharity.org.uk
John Pike, chair of the Film and TV Charity's board of trustees, said: "This is the first time in the charity's near-100-year history that it has made repayable grants of this nature available to recipients, but unprecedented times call for unprecedented measures."
The scheme sits alongside the Covid-19 Film and TV Emergency Fund, created in partnership with the BFI. The emergency fund, which has already received donations totalling £2.5m ($3.1m) from Netflix, the BFI, BBC, WarnerMedia and "several generous individuals", will make one-off grants of between £500 and £2,500 to eligible workers and freelancers across film, TV and cinema.
There is no set opening date for the BFI's Film Continuation Fund, which will see up to £2m ($2.5m) made available to independent UK productions interrupted by Covid-19 to help cover unexpected production costs and ensure productions can resume production when practical. However, the BFI has said applications will be open before the end of April.
The BFI has up-to-date industry advice for freelancers and other areas of the sector here.