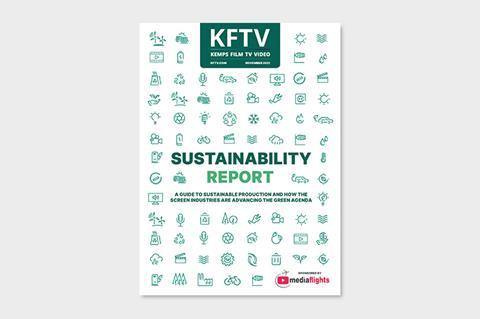 Screen International's sister site KFTV has launched an in-depth report about sustainability in the film and TV sector.
The report, sponsored by Media Flights, includes insight from leading production and sustainability figures about managing green issues on set and how new tech is changing the filming landscape.
The supplement has been put together by Chris Evans, locations editor of Screen International and KFTV.
Areas covered include:
Sustainability on set (waste management, transport, catering, construction, lighting etc)
Impact of Covid on the sustainability agenda
The role of sustainability consultants
New green initiatives, certifications and carbon calculators
Emissions targets
New tech changing the landscape, including virtual production
Where the industry is heading in the coming months
The report includes three case studies; Netflix's The Crown, Universal's Jurassic World: Dominion and 20th Century Studios' The Woman In the Window – with insights from the sustainability consultants involved.
KFTV is also hosting a webinar on sustainability, covering some of the key areas of the report, on December 1. To find out more, please contact Sarah.keegan@mbi.london.
The report will be included as a printed supplement in the November edition of Screen.