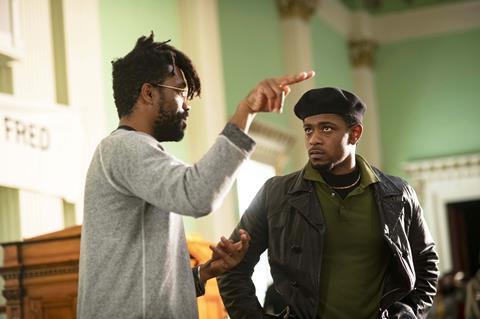 LaKeith Stanfield is attached to star and serve as executive producer on drama series The Changeling from Apple Studios and Annapurna.
Marcel (the Venom films, Cruella) will adapt and write the Apple TV+ show from the 2017 novel by Victor LaValle and is showrunner and an executive producer, while Melina Matsoukas (Insecure, Queen & Slim) will direct and is also an executive producer.
The Changeling is described as a fairytale for grown-ups: a horror story, a parenthood fable and a perilous odyssey through a New York City nobody knew existed. Stanfield's credits include last season's Oscar nominee Judas And The Black Messiah, and Get Out.
The executive producer roster includes Megan Ellison, Sue Naegle, Patrick Chu, and Ali Krug for Annapurna, and Matsoukas through De La Revolution Films.
The project joins an Apple Originals slate produced by Apple Studios that includes limited series The Last Days Of Ptolemy Grey starring Samuel L. Jackson based on the moving novel by Walter Mosley; and runaway slave thriller Emancipation from Antoine Fuqua and starring Will Smith.
Martin Scorsese's Killers Of The Flower Moon reunites Leonardo DiCaprio and Robert De Niro; limited series WeCrashed stars Jared Leto and Anne Hathaway; and limited series Masters Of The Air is being produced with Steven Spielberg's Amblin Television as executive producer.