EXCLUSIVE: Film inspired by real-life stoning of  young Mali couple draws buyers.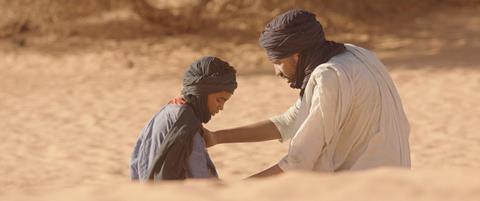 Paris-based Le Pacte has secured a slew of deals on Abderrahmane Sissako's competition title Timbuktu capturing the reign of terror of Islamic fundamentalists in Northern Mali.
The company has sold the film to Benelux (Cineart), Switzerland (Trigon), Italy (Academy Two), Spain (Golem), Portugal (Midas), Greece (Weird Wave), Canada (Axia), Sweden (Folkets Bio), Norway (As Fidalgo), Brazil (Imovision) and ex-Yugoslavia (MCF).
Le Pacte will distribute the film in France.
"Le Pacte is really proud to work with all these distributors who fell in love as we did with Timbuktu," said sales company chief Camille Neel.
Set against the backdrop of a small town just outside of Timbuktu, the film is inspired the real-life stoning to death of a couple accused of having children out of marriage in 2012.
It is co-produced by Les Films du Worso and Orange Studio.
Sissako was last in Cannes with Bamako, which screened out of competition in 2006.