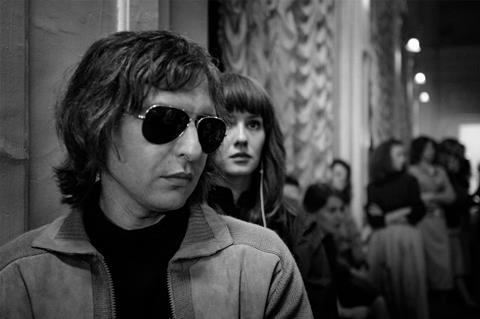 Abu Bakr Shawky's Yomeddine and Kirill Serebrennikov's Leto are the next two titles to bed down on Screen's Cannes 2018 jury grid.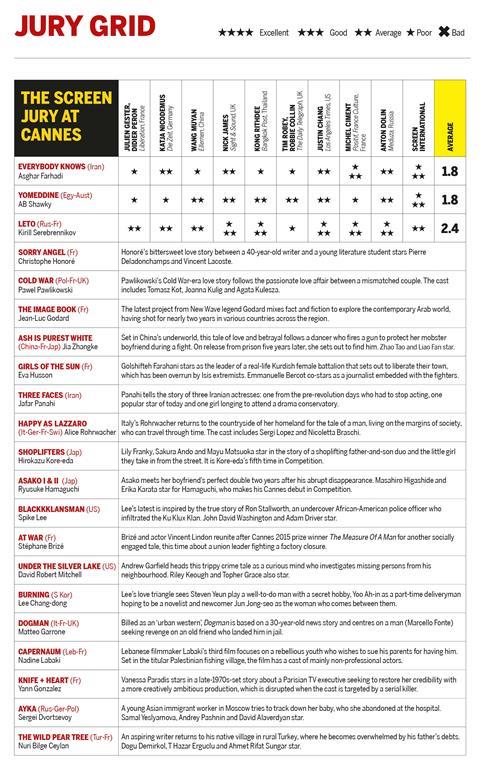 Yomeddine achieves the same average score as festival opener Everybody Knows of 1.8, with mainly 2s awarded but 1s from Libération's Julien Gester and Didier Péron, Die Zeit's Katja Nicodemus and Michel Ciment of Positif and France Culture. The film follows a group of outcasts, including one who is an ex-leper, as they travel across the Egyptian countryside in search of family.

Kirill Serebrennikov's Leto takes an early lead on the grid with a 2.4 average. It took mainly a mixture of 2s and 3s, with the only 1 coming from Tim Robey and Robbie Collin of The Telegraph. Black and white film Leto takes in the rock 'n' roll scene in Leningrad in the 1980s; its director was unable to attend the Cannes premiere due to his extended house arrest in Russia, which was protested by his cast and crew with a banner bearing his name.
The next titles on the grid will be Christophe Honoré's Cannes return with Sorry Angel, and Pawel Pawlikowski's Eastern Europe-set love story Cold War.