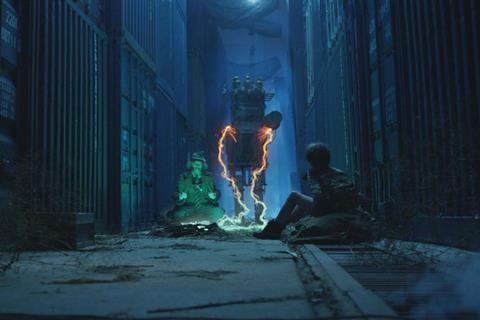 Copenhagen-based LevelK has acquired international sales rights to The Bobot, a Ukranian sci-fi family film that marks the feature directorial debut of Max Ksjonda.
The story follows 12-year-old dreamer Vlad who likes telling fantastic stories about his courage to his summer camp friends. One day his bravery is put to the test as he accidentally gets caught in a conflict between two alien forces. Together with an electric transformer box called The Bobot, a brave girl, and an eccentric scientist he has to save the world from a global catastrophe. Ivan Timshin wrote the script.
Ksjonda previously directed 2012 short The Way, which played at festivals including Cottbus, Les Arcs, Odessa, Clermont-Ferrance, San Francisco, Hamburg and Slamdance.
Ksjonda said, "The Bobot is a really special sci-fi family film that does not show life in rigid black and white terms, but embraces its complexity. Moreover, the film is not solely about saving the planet, but more about the peculiar emotions children experience, when they discover the world around them, as they are reaching adolescence."
Oleksii Moskalenko produces for mental dRive studio, which finances alongside Ukrainian State Film Agency.
The cast features Viktor Grigoriev, Ivanna Borodai, Igor Miroshnychenko, Volodymyr Rashuk, Taras Shevchenko and Arsen Shavlyuk.
Ukrainian Film Distribution will release locally on Aug 30.
LevelK's slate also includes Swedish dance drama Feel the Beat, Danish family film Land Of Glass, Australian psychological thriller The Second and survival drama Cutterhead.