Anthony Bregman is expanding his bicoastal production company with hires in the feature and television divisions.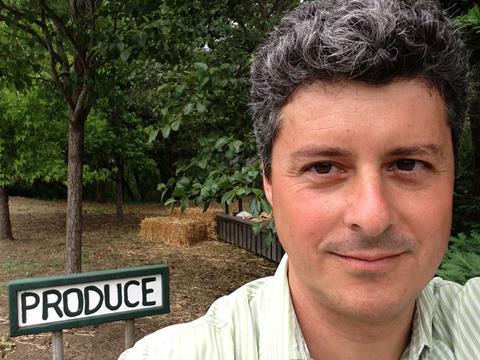 Peter Cron has joined from The Weinstein Company as vp of production in film, while Jeff Stern arrives from Fair Harbor Productions as vp of scripted television. Likely Story has promoted Ryan Featherman to story editor.
"2015 is turning into a busy year for us, with three films coming out in theatres, four films in production, and the start of a TV division," said Bregman (pictured).
"Stefanie [Azpiazu] and I are lucky to have found in Peter, Jeff and Ryan the perfect matrix of sophisticated taste, business savvy, boundless energy and the good hygiene that has become the hallmark of Likely Story's contribution to the entertainment world."
Cron spent the last two years at The Weinstein Company as a creative executive and worked on the upcoming Crouching Tiger, Hidden Dragon 2 as well as Juan José Campanella's animation Underdogs. Prior to that he worked at Scott Rudin Productions.
Stern got his start in development at Scott Rudin Productions and while at Sarah Condon's Fair Harbor Productions worked on two seasons of Andrew Haigh and Michael Lannan's Looking for HBO and Aaron Guzikowski's The Red Road for SundanceTV.
Featherman has been with Likely Story for more than a year and has worked on American Ultra, Sing Street and The Whole Truth. nPrior to Likely Story he too worked at Scott Rudin Productions.
Likely Story is currently in pre-production on James Schamus' feature directorial debut Indignation based on the novel by Philip Roth as well as James Ponsoldt's The Circle, based on the novel by Dave Eggers.