Drama tells story behind most played radio song in Christian music history.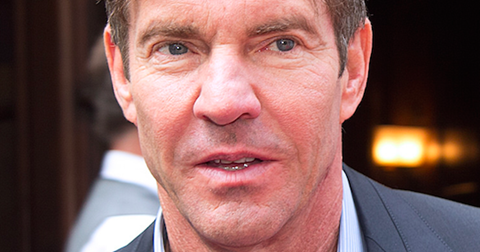 Lionsgate and Roadside Attractions have acquired North American rights to Jon and Andrew Erwin's film I Can Only Imagine starring Dennis Quaid and Cloris Leachman and Country singer Trace Adkins.
The faith-based drama is scheduled for release in North America on March 16, 2018 and tells the story of 'I Can Only Imagine', the most played radio single in Christian music history.
At the heart of the story is how Bart Millard, lead singer of the Christian band MercyMe, wrote the song to change his relationship with his troubled father.
"This is an extraordinary movie about the power of faith, love, family, and music," Roadside Attractions co-presidents and co-founders Howard Cohen and Eric d'Arbeloff said.
"The Erwins bring world-class storytelling and production values to faith-based films. It's no surprise they have attracted such a phenomenal cast to their latest feature. We are thrilled to be bringing it to theatrical audiences nationwide."
"We are delighted to be working with the talented Erwin brothers who have an incredible vision for both the film and the music," Lionsgate president of acquisitions and co-productions Jason Constantine added.
I Can Only Imagine is the Erwin Brothers' fourth feature after Mom's Night Out, October Baby, and Woodlawn. Kevin Downes, Cindy Bond of Mission Pictures International, and Daryl Lefever served as producers. Executive producers include Travis Mann, Scott Brickell, and Simon Swart.
Constantine, executive vice president of acquisitions and co-productions Eda Kowan, and director of acquisitions Lauren Freeman negotiated the deal for Lionsgate, while Cohen negotiated for for Roadside Attractions. Kevin Downes and Thomas Vidal of Pryor Cashman LLP negotiated the deal for the producers.