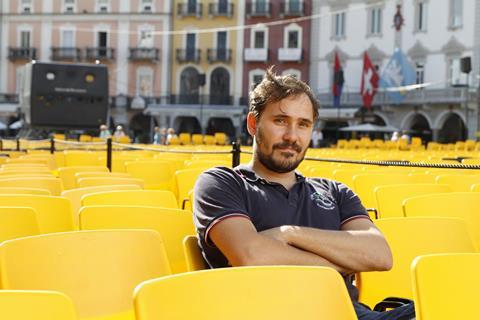 First Look, the works-in-progress strand of the Locarno Film Festival's Locarno Pro industry programme, will put the spotlight on films in post-production from Switzerland this August.
Locarno Pro will unfold within the framework of the Locarno Film Festival which is aiming to take place physically from August 4 to 14, after is mainly virtual iteration in 2020 due to the Covid-19 pandemic.
The First Look strand, which has previously spotlighted films from territories such as Brazil, Israel and Poland, marks its 10th edition this year. The focus on upcoming from Switzerland is being put together in collaboration with national film body Swiss Films. It will showcase six films in post-production.
"The Festival has always kept a constant and close watch on Swiss cinema. At a moment in time when young filmmakers are re-inventing forms and approaches to develop a new idea of Swiss cinema — and attracting a good deal of attention from the Festival circuit and the industry worldwide — this kind of national synergy assumes even more crucial importance," said Locarno's artistic director Giona A. Nazzaro.
This year's edition of first look will take place physically from August 6 to 8 in Locarno's Rialto cinema, with an online showcase on the website from August 6 to 31, in an area dedicated to Locarno Pro participants.
"In order to celebrate the first 10 years of First Look, after exploring a variety of territories from Latin America to Eastern Europe, we felt duty-bound to turn the spotlight back on the film industry at home, offering new Swiss productions a valuable opportunity to gain international visibility," said Locarno Pro's new head Markus Duffner, who took up the role in December.
The selected titles will be presented to an audience of sales agents, buyers, programmers and representatives from post-production support funds. A jury made up of international festival directors and programmers will hand out several awards in support of post-production and worth some $65,000 in total.