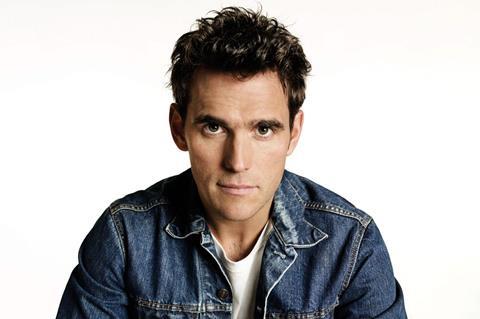 US actor Matt Dillon will receive the lifetime achievement award at the 75th Locarno Film Festival in Switzerland, taking place from August 3-13.
The actor will accept the award in person at the ceremony on August 4 at the Piazza Grande, with screenings of his performance in Drugstore Cowboy and his directorial debut City Of Ghosts, in tribute.
Dillon, whose career spans more than three decades debuted aged 14 in Jonathan Kaplan's cult classic Over The Edge. He went on to star in Francis Ford Coppola's films The Outsiders and Rumble Fish, as well as John McNaughton's Wild Things, Lars von Trier's The House That Jack Built, Gus Van Sant's Drugstore Cowboy and To Die For which screened in Locarno in 1995.
The actor also received a Bafta and Oscar nominations for his performance in Paul Haggis' Crash.
His recent credits include his second directed feature-documentary El Gran Fellove in 2020 which premiered at San Sebastian and will star in the upcoming Apple TV+ series High Desert.
Following the ceremony, Dillon will also meet the festival audience during a conversation to be held at the Forum @Spazio Cinema on August 5.
"Matt Dillon embodies with supreme freedom an idea of the American artist and cinema that we deeply love. The restlessness of youth and the freedom of maturity," said Locarno's artistic director Giona A. Nazzaro. "A performer who has built lasting, transgenerational success without ever shying away from exploring new challenges and languages. An astounding actor and director, Dillon represents the best of an idea of American cinema born in the 1970s while celebrating the courage of unconventional choices."
Previous recipients of the lifetime achievement award include Harrison Ford, Alain Delon, Jacqueline Bisset, Harvey Keitel and Dario Argento.